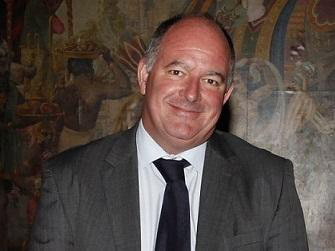 Strong industry support enabled the inaugural APN McNally Classic fishing competition to make a good profit – all of which goes to the Men's Health Trust.
"After the catch has been consumed and all the bills paid it is gratifying to report that the contribution to Men's Health from the inaugural APN McNally Classic was more than $37,000," said trust chairman Phil Clemas.
The money was raised from a fishing competition, dinner, prize-giving and charity auction attended in early May by media agency personnel, clients, friends and APN staff, in memory of APN Group Advertising Director Andrew McNally, who passed away in June last year.
"Men's health is a major issue for this country but is too often overlooked because it is simply not 'sexy'. Well, the APN McNally Classic did just that, increasing awareness of the broader subject and of course raising funds to help us fight the battle.
"Our message is simple – guys should talk more with their mates and loved ones about stuff including their health. By doing so, they instantly become more proactive.
"A fishing competition was the perfect environment to encourage such conversations or at the very least create some fun, laughter and share a great experience."
APN NZ Media CEO Martin Simons said: "If this event encouraged at least one person to have a health check, then we have achieved our goal; the money raised is just the icing on the cake. We hope to continue this success in 2015 and we look forward to seeing everyone again at next year's APN McNally Classic.