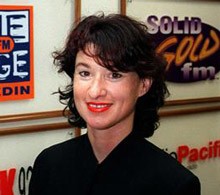 MediaWorks Group CEO Sussan Turner has resigned after 30 years with the company. She will leave in August, and has no immediate plans for her future – except a holiday.
Sussan Turner has headed MediaWorks for four-and-a-half years, and guided the company through last year's receivership and debt restructuring.
MediaWorks Chair Rod McGeoch praised her performance. "Sussan has successfully navigated the company through one of its most challenging times," he says in a statement. "We've come out the other side with a restored balance sheet and a stellar trading performance across the group this year."
The company is now in far better shape, he said.
"Sussan has been an integral part of the business for many years.  She has built up an excellent team and will be sorely missed by her staff."
Sussan Turner began her radio career as a cadet journalist in Dunedin in 1984 and rose to become Managing Director of Radio Otago, a publicly listed company, before she was 30.  Through ownership changes, amalgamations and acquisitions, she has effectively worked continuously for the same company for her whole career.
"I have had a wonderful career in the media business," Turner said.  "It has been an honour and a privilege to lead MediaWorks.  This company is blessed with wonderful staff, who are creative, passionate and determined.  I wish them, the shareholders, and the board all the very best."
Sussan Turner said she was looking forward to her first real break from work, and will consider future career opportunities after that.
She heads overseas on a planned family holiday this week, and will leave MediaWorks in August.
McGeoch said the board is actively seeking a replacement.
---