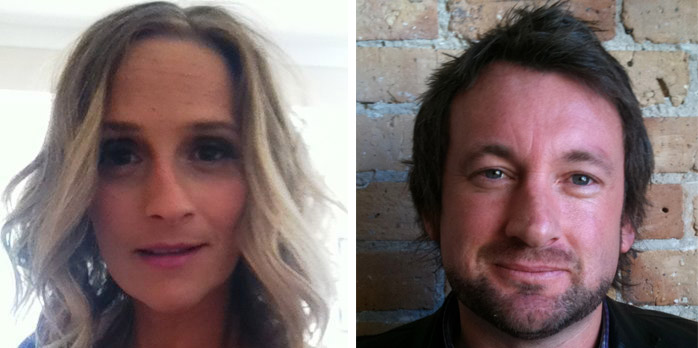 MediaWorks is bringing together the national direct sales teams across its TV, radio and digital divisions for the first time in the company's history.  And to run it, the company has promoted Director of Radio Sales & Branded Content Paul Hancox to the new position of Commercial Director, MediaWorks Radio & TV.
"MediaWorks is New Zealand's largest media company, reaching more than 3.7 million Kiwis through its TV, Radio and Digital assets (Nielsen CMI), and the merger will have significant advantages for clients, enabling them to better leverage the company's cross-platform strengths," the company said in a statement.
Hancox will also work closely with The Radio Bureau and its agency team, ensuring the radio agency business is well aligned with its TV and Interactive counterparts, led by Nicole Jones and Graeme Underwood, respectively.
Recent structural changes mean MediaWorks Branded Content Radio team and TV Integration teams are already working more closely together.
MediaWorks Radio ceo Wendy Palmer says the new structure is a first in the New Zealand market, and plays to MediaWorks' unique cross-platform strength.
"No other media company can offer clients a 360 response involving brands such as Jono & Ben on TV3 and The Rock, The Edge TV, and The Block NZ," she says.  "This move will serve existing clients better, and open up new commercial opportunities for the group."
MediaWorks TV Director of Sales & Marketing Liz Fraser said:  "The Radio and TV direct sales team have been working closely together and winning new business by creating stronger solutions for clients.  We're seeing increasing demand from clients for cross-platform solutions that only MediaWorks can provide."
Paul Hancox said: "With MediaWorks TV picking up Media Brand of the Year and our radio brands cleaning up at the NZ Radio Awards, there's never been a better time to make this move."
Hancox has held senior sales positions in both MediaWorks' radio & TV arms.  He is currently General Manager for TV Direct sales (Australasia), and was Director of Sales and Branded Content Radio from 2008-2012.  The new role will see him reporting to Wendy Palmer and Liz Fraser.
Emily Turnbull promoted
Meanwhile, MediaWorks has promoted MediaWorks Radio Head of Brand Innovations Emily Turnbull to the new position of Director of Client Engagement for the group.
"Emily will be working across MediaWorks' television, radio and digital assets to coordinate and deepen engagement with customers," said group ceo Sussan Turner.
"Relationships with clients, viewers and listeners are at the heart of our business, and the strength of our customer engagement with is a major factor in our success.  This new role builds on the excellent work currently taking place around the company, adding significant resource in this area."
Turnbull has had a 19-year career in client service at agencies and media companies –she has worked for both MediaWorks' TV and Radio divisions, in New Zealand and Australia.
She developed and drove the Client Service strategy for RadioWorks, with this work recognised by her twice being awarded the Associated Craft category at the NZ Radio Awards.  She has also worked for media organisations in the UK and Europe.
She takes up her new role immediately.