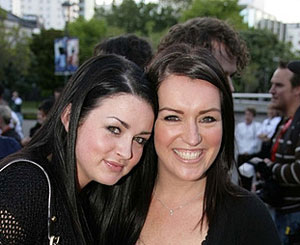 MediaWorks Holdings Limited and Australia's Nine Live have announced the formation of a joint venture to launch a New Zealand-based events company MediaWorks Nine Live – and appointed well-known Auckland entertainment professional Tracy Magan to run it.
MediaWorks Nine Live will produce a range of live events featuring top international and local content. Initially focused on theatre, music and exhibition events, the organisation will benefit from the combined capabilities of two of Australasia's leading media entertainment brands.
Nine Live's access to unique global content and expertise in touring will be complemented by MediaWorks' media assets, and in-depth understanding of New Zealand audience preferences. The new company will also work with other MediaWorks entertainment brands with tours and events, aiming to build a deeper connection between brands, advertisers and audiences.
MediaWorks Nine Live will leverage the promotional platform of MediaWorks' TV, radio and digital assets, which have a combined reach of 3.8 million people (97% of the population).
MediaWorks Nine Live will launch in 2015 under the management of respected entertainment professional Tracy Magan.
"We are thrilled to be partnering with New Zealand's leading media brand, MediaWorks, on this exciting new venture," said Nine Live's Sydney-based ceo Geoff Jones. "We look forward to developing innovative and game-changing integrated solutions to bring the best in live entertainment to New Zealand audiences, a model that has been very successful for us in Australia."
MediaWorks Group ceo Mark Weldon said: "Nine Live is the leader in the live space in the Australian market, and the breadth and reach of MediaWorks' platforms, and our expertise in the music and entertainment space, make this a natural fit.  We look forward to working with Tracy and Nine on a partnership that will add meaningful value to both companies."
About Nine Live
Nine Live owned Nine Touring & Events is an integrated live entertainment, sport and lifestyle business focusing on live content, hospitality, sponsorship, consulting and event management.  Established in 2011 and wholly owned by Nine Entertainment Co, Nine Touring & Events has the backing and support of Australia's most diversified media and entertainment company.  Capitalising on the integrated Nine Entertainment Co. model, Nine Touring & Events, as a part of Nine Live, is uniquely positioned to drive commercial benefits to its clients through its core service provisions, including sponsorship and corporate hospitality sales, event management and consulting.
About Tracy Magan
Tracy Magan's career has spanned every aspect of the music business; she has worked all over the globe as a concert promoter, artist manager, label owner and international tour manager. She has toured Dave Dobbyn, Crowded House, Bic Runga and Anika Moa, Michael Jackson, Dire Straits and Meatloaf. She staged 95 shows across 32 countries for U2's year-long Popmart tour, and founded Siren Records, signing Goldenhorse and OpShop. She believes integration and innovation are the drivers to take this business into the future, and that no matter how digitised our world becomes, people will always desire meaningful live experiences.
---