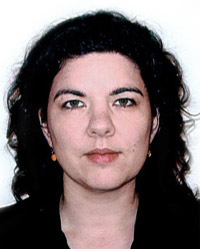 MediaWorks has promoted publicist/corporate comms manager Rachel Lorimer to the newly created role of Group Head of Corporate Communications.
Lorimer will oversee external communications, corporate affairs and internal communications for the Group, which includes TV3 and FOUR,  radio brands The Edge, The Rock, MORE FM, Kiwi FM, RadioLIVE, LiveSPORT, The Sound, The Breeze, George FM, and Mai FM, and a family of websites, and mobile and tablet apps.
MediaWorks Group ceo Sussan Turner said:  "A dedicated resource in this area is a sensible move given the growth of MediaWorks and the increasing number of assets and opportunities we continue to launch and manage."
Rachel Lorimer has worked for MediaWorks for the past three years, managing publicity for TV3 and FOUR programmes, as well as corporate communications for the Group. Lorimer has also held senior publicity and communications roles in the television, film and arts industries. She has a PhD in Chemistry.
She will take up her new role in May.