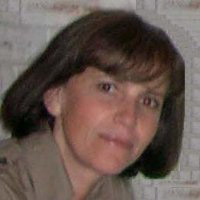 MediaWorks TV has appointed Inna Goikhman as Director of Research & Analytics, replacing Inna replaces Director of Research & Insight Rachel Cormack, who is leaving to move overseas, and continues to work for MediaWorks TV on a project basis.
"Inna is a great addition to MediaWorks TV," says Chief Executive Paul Maher. "She brings a real understanding of the media market, and how to best leverage our unique content relationship to find solutions for our customers.
"As well as providing customer and consumer insights, Inna is responsible for bringing increased analytics to our business, with a focus on inventory and content management that will benefit viewers and clients."
Goikhman has extensive experience in the media industry, having developed and led operations for Accenture Media Auditing (Asia Pacific) and most recently media auditors Media Pilot in Australia and New Zealand. She also has in-depth analytical and system development experience – and a Masters in Applied Mathematics from Moscow University.
Inna Goikhman starts at MediaWorks TV yesterday.