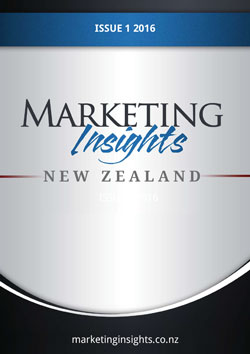 Michael Carney, the noted media strategist/writer/planner (ex MediaCom, and now ceo of digital training course provider Netmarketing Services) has published the first edition of his new Marketing Insights online publication.
This is an in-depth foray into the business of marketing and advertising, with 62+ screen pages (23 feature stories) of advice and opinion from leading NZ marketing professionals, supplemented by information pulled together by Carney and interpreted from a Kiwi business perspective.
"Marketing is a complex and ever-evolving discipline, and marketers everywhere struggle to stay informed," Carney said. "This publication is intended to address this challenge, drawing on New Zealand knowledge, experience and expertise."
"This is a content marketing project, featuring sponsored contributions covering key topics that will have a continuing impact on NZ marketers, today and tomorrow.
"Our content ranges from statistics to creativity, from strategic planning to effective briefing. You'll note a strong focus on matters digital, an inevitability as online achieves new dominance.
"We haven't abandoned off-line marketing however—our topics also include trade shows, sponsorships, and of course timeless marketing principles and practices that are relevant whatever the environment."
---