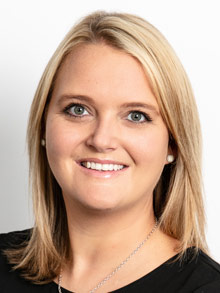 AUCKLAND, Today: GroupM New Zealand has named Hannah Rowley as client services director to lead Mindshare and drive its Good Growth proposition in New Zealand.
Rowley has been promoted from within, and will take on overall leadership for Mindshare supported by a team of specialists and experts in the agency, and in GroupM.
GroupM ceo Chris Riley said: "Known for her ability to drive collaborative relationships, effective processes, and strong business results for her clients, Hannah's experience comes from 12 years spent leading key client business in agencies, across Australia, the UK and New Zealand.
"She is an exceptional client and people leader, and we are so delighted for her and for our Mindshare people as she steps into this leadership position.
"She's brimming with EQ and smarts, and completely embodies the Mindshare values.
"We can't wait to team her up with Maria Gravis at Mindshare when she joins in October to really accelerate the Mindshare strategy of Good Growth for our NZ clients.
---
"We can't wait to team her up with Maria Gravis at Mindshare."
---
"Mindshare believes in Good Growth – delivering enduring, diversified, and sustainable growth for clients, rather than flash in the pan, short-term growth and is committed to aligning business ambitions with the views and values of consumers."
Hannan Rowley said: "I'm incredibly proud to take on this leadership position with Mindshare, and excited to lead the Mindshare vision Good Growth and bring it to life in New Zealand.
"It's a fantastic opportunity to work with our talented teams and our clients to deliver exceptional work that expands their businesses."
Rowley will report directly to Chris Riley, and work closely with incoming Mindshare Australia & New Zealand ceo Maria Grivas, who's based in Sydney.
Mindshare is part of GroupM.
About GroupM
GroupM is a world-leading media investment company responsible for $50B in annual media investment through agencies Mindshare, MediaCom, Wavemaker, Essence, and m/SIX, as well as the outcomes-driven programmatic audience company, Xaxis.
---