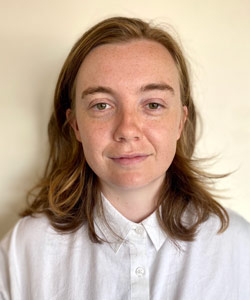 WELLINGTON, Tuesday: Downtown PR firm Draper Cormack Group (one minute's walk from the Cable Car) has appointed Tasmin Prichard as a senior consultant.
Co-founders Lou Draper and David Cormack said (in a joint statement): "Tasmin has vast experience across the private, public, and non-profit sectors, recently working at ACC and boutique agency Mana Communications.
"They/them volunteers as a director of communications at Wellington Pride Festival, the longest-running Pride celebration in Aotearoa. In their spare time, Tasmin plays in a few live bands around Wellington and enjoys reading, cooking, and good coffee.
Prichard said: "Lou and Dave are smart and fun comms people, and it was clear that fairness, ethics, and work-life balance are all fundamental to the way they run DCG.
---
"Tasmin started with DCG last week – and has not yet resigned! So it's good news for the firm all round."
---
Cormack said: "Tasmin had all the skills we were looking for, but also delivered just the right amount of sucking up at the end of our meeting."
Lou Draper said Prichard fully supported her (Draper)  eating lunch the whole way through their interview.
"I like to normalise everything about our firm, and while lunch on the run is not something I would normally endorse, Tasmin wasn't at all bothered by it and that impressed me a lot about them.
"Tasmin started with DCG last week – and has not yet resigned, so it's good news for the firm all round."
---