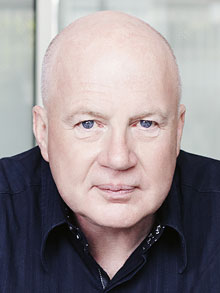 Saatchi & Saatchi Worldwide executive chairman Kevin Roberts has been appointed chairman of fast-growing home delivery service My Food Bag, co-founded by Theresa Gattung.
My Food Bag is part of the global just-in-time food delivery service sector, and of a wider transformational movement occurring around how food is produced and distributed that is attracting significant global investment.
The company delivers quality, free range ingredients, together with nutritious seasonal recipes on a weekly basis. The service launched in Auckland in 2013, and its farm-to-plate approach has rapidly expanded, now attracting approximately 15,000 customers in New Zealand.
Sydney and Melbourne markets are now being served as My Food Bag expands into Australia.
Company revenues have grown to over NZ$40 million annually, in less than two years.
My Food Bag is the brainchild of 2013 EY Young Entrepreneur of the Year (NZ) Cecilia Robinson (ceo), dietitian and nutritionist Nadia Lim (head chef) and Theresa Gattung.
"At this threshold moment of expansion we're excited to welcome Kevin as chairman," Gattung said. "Kevin's acumen in global business, brand-building and the food industry itself bring a formidable leadership gear as we go to the next level in this fast-expanding category."
Roberts, who has also become an investor in My Food Bag, provides regular counsel to food companies in the UK and USA.
"I love My Food Bag's customer-first model and am stoked to be on board," he said. "The winners in food will be those companies who deliver delicious taste, health, inspiration, value and convenience all in the same package.
"The MFB crew is smack bang in the sweet spot. This is an up-and-running high-growth business delivering real profits. I'll be working with the MFB team to strengthen the offering and help bring more magic and fun to tables throughout New Zealand and Australia."
Roberts says that while there are various models in the category worldwide, My Food Bag takes to market the insight that people want to be hands-on in preparing quality food without the hassle of shopping for ingredients or knowing recipes themselves. "This is a sophisticated, uplifting experience for customers that takes the stress out of weekday meals, blending free range and fresh local produce with a home delivery service – and all the pleasure of cooking," Roberts said.
About My Food Bag
My Food Bag is a home delivery service where customers order online receive food bags containing the ingredients and recipes for a week's main meals. All the ingredients are fresh, free range and sourced wherever possible from local market gardeners, farmers, fishermen and bakers. The recipes are exclusive to My Food Bag and have been developed by leading chefs. The recipes also include nutritional analysis and cooking tips.
---