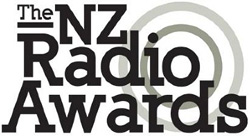 Entries open on Monday 4 January for the 2016 NZ Radio Awards, which will once again be driven through the Radio Awards website.
As with previous years, entrants will be required to register as a user at www.radioawards.co.nz and follow an easy step-by-step process for submitting an entry.
After a revamp of categories for the 2015 Awards the only change for 2016 sees a new category – Best Client Innovation – introduced under Best Promotion.
"Last year saw a record number of entries culminating in an outstanding awards night," said awards committee chairman Bill Francis. "The 2016 NZ Radio Awards are sure to outshine previous years."
The finalists will be announced on Thursday 24 March with the winners announced at the awards gala.
---