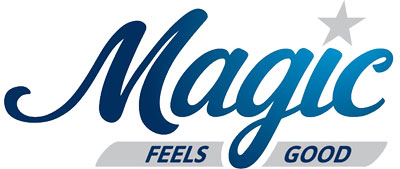 MediaWorks Radio this week launched New Zealand's newest radio network, Magic, which targets all people 50-69 year-olds, and celebrates the music and culture that shaped this audience's formative years with a playlist that ranges from Elvis to the Bee Gees and The Everly Brothers.
"We buy the music that no other radio stations play," said MediaWorks Radio group marketing manager Emily Hancox. "These are the artists Magic is made of."
Magic is broadcast on Auckland 702AM, Tauranga 88.6FM, Rotorua 100.7FM, Wellington 891AM, Christchurch 738AM, Dunedin 99.8FM (and via magic.co.nz) and will soon be in the Hawkes Bay, Wanganui, Kapiti/Horowhenua, Wairarapa, Blenheim, Nelson, Queenstown, Southland and the Magic mobile app.
---