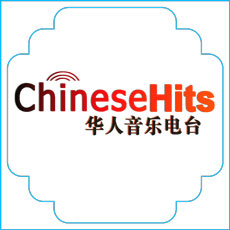 NZME's all-in-one digital radio service iHeartRadio, in partnership with TV33, has launched Chinese Hits, a new radio station targeted at the under-30 year old New Zealand Chinese community.
The new service reflects the 40% growth in Auckland's Chinese community from 2013 to 2014.
Carolyn Luey, Group Strategy & Operations Director, NZME understands the importance of ethnic radio. "iHeartRadio NZ recognises that the Chinese community is one of the fastest growing ethnic communities in New Zealand," says NZME group strategy & operations director Carolyn Luey.
"Chinese Hits will deliver a unique proposition targeted to fill a gap in the market for young Chinese people that will keep them entertained and connected anywhere, anytime via the iHeartRadio App," sje says.
Chinese Hits will be hosted by the popular TV33 talent Cindy Gao, Leo Xu and Janice Tang and will include the latest Chinese chart hits from China, Hong Kong, Taiwan and Singapore. Currently TV33 broadcasts on Freeview offering a variety of Mandarin programmes including news and entertainment that specifically caters to the New Zealand Chinese market.
TV33 ceo Timer Zheng is thrilled to partner with iHeartRadio NZ. "The Chinese Hits radio station combines the experience and skills of NZME's radio programming team, iHeartRadio NZ's digital reach and TV33's knowledge of Chinese music trends and talent," he said.
"As a result we have created a compelling proposition that provides an opportunity to reach this valuable and growing audience segment."
Luey also believes Chinese Hits will provide strong commercial opportunities for advertisers.
"iHeartRadio NZ's focus is on continuing to grow audience and support ethnic communities by delivering unique content propositions and in turn creating and developing advertising opportunities for our clients," she said.
iHeartRadio already has 20 million songs, 450,000 artists, and 1,500 radio stations, but Luey says there is always room for new and exciting content.
"We are extremely proud of how New Zealanders have embraced iHeartRadio. We have over 300,000 registered users who have access to free music and who can create their own radio stations 24/7 via the web and our mobile apps."
About TV33
TV33, a member of the Freeview Group, is a free-to-air channel specifically targeting the Chinese market in New Zealand. It is heard and viewed in English and Chinese. It targets those New Zealanders who want to be entertained and informed. Its programming schedule aims to provide entertainment through comedy, movies and reality format show, produced here and overseas. The channel also provides a regular forum for educating and informing recent arrivals on issues they may face.
---