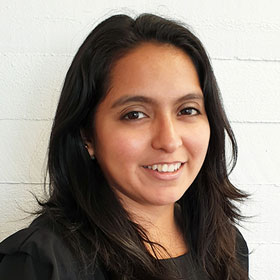 AUCKLAND, Today: Leading customer intelligence agency Perceptive has appointed Nicholl Oblitas-Costa to the role of research consultant.
Oblitas-Costa joins Perceptive from research agency Ipsos where she has worked across a diverse pool of clients focusing on both qualitative and quantitative research over the past four years.
Head of insights at Perceptive, Oliver Allen, says the new appointment is a reflection of Perceptive's sustained growth and Oblitas-Costa's top performance and contribution made to her clients businesses to date. 
---
"With experience on both sides of the Tasman Nicholl will add a lot of value."
---
"Nicholl was recently named Young Researcher of the Year for her contribution to insights across the industry, which says a lot about the calibre of work she will bring to Perceptive," Allen said. "We pride ourselves in having some of the very best people in the industry working at Perceptive, and so welcomed the chance to bring Nicholl onto the team.
"With insights experience across both sides of the Tasman we have no doubt she will be able to add a lot of value. The team is very excited about welcoming Nicoll into Perceptive and introducing her to our clients at the end of April."
Oblitas-Costa's appointment at the Perceptive office in Auckland is effective immediately.
---