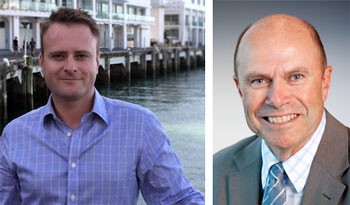 The Association of New Zealand Advertisers has partnered with international digital measurement company Effective Measure to offer ANZA members new data and insights into the online sector.
Effective Measure, an Australian-founded digital measurement and research specialist, provides audience profiling and rich data to publishers, ad agencies, ad networks, advertisers and researchers internationally. It services clients in Oceania, Europe, Southeast Asia, Middle East North Africa and South Africa.
Effective Measure launched into the New Zealand market in December.
Under the initiative, Effective Measure will offer all ANZA members a complimentary Silver subscription to Effective Measure's Audience metrics and market analysis solution.
Effective Measure's Audience platform offers market insights into digital consumers that allows brands to collate actionable data into the audiences they engage with, compare profiles against competitors and to tailor marketing strategies to attract higher conversion rates and increased sales.
"Spend on digital advertising in New Zealand has been dramatic and is forecast to continue to grow significantly," said ANZA ceo Lindsay Mouat.
"We are at a point where data measurement across all digital platforms is crucial to reaping the best results for advertisers and marketers. We welcome Effective Measure to the New Zealand market and look forward to helping our members amplify their data assets and support their digital strategy to keep up with the industry evolution.
"As the voice of New Zealand Advertisers, ANZA works to protect the freedom to advertise responsibly and to enhance advertiser's effectiveness," Mouat said. "Robust media measurement is the foundation of marketing communications effectiveness. The opportunity for advertisers to better understand the impact of their digital advertising in terms of audience behaviour and engagement will enable marketers to make investment decisions with confidence."
Effective Measure's Silver subscription offer is valid for 12 months from mid-July for all ANZA members. The subscription service to Effective Measure's Audience solution includes deep demographic profiles of web audiences (up to three websites), audited traffic size and audience composition figures. Also included is the opportunity to run custom surveys to determine specific attitudinal and behavioural information from specific audiences.
"Effective Measure understands the needs of brands to keep up with the sophisticated shifts in profiling audiences across a fragmented media environment," said Effective Measure's NZ-based business development director Brenton Webber (who is ex Pumpt Advertising, 3media and APN).
"Through our work with ANZA we hope to assist members in monitoring site visitation across all platforms to reveal audience insights, behavioural trends and patterns of usage across a variety of metrics."
Further information on the offer is available at the ANZA website.
---