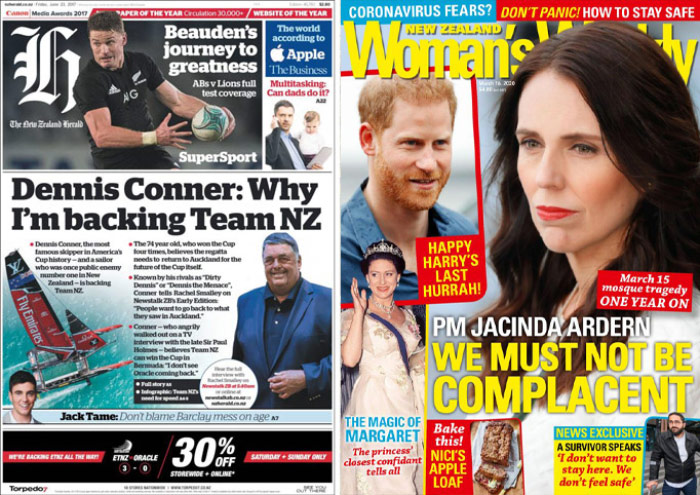 AUCKLAND, Today: The NZ Herald was – unsurprisingly – the best-read newspaper in the country in 2021, according to the latest Nielsen newspaper & magazine toplines. NZ Woman's Weekly was the No 1 magazine.
The Herald recorded 595,000 daily readers; NZWW scored 231,000.
Next in the daily newspaper category came the Dominion Post (142, 000 daily readers), Christchurch Press (126,000), ODT (93,000), then Waikato Times (73,000).
---
The Herald on Sunday was the best-read Sunday paper (with 356,000), followed by the Sunday Star-Times (206,000) and Sunday News (120,000).
In the magazine category, NZWW scored 454,000 weekly readers, TV Guide 359,000, Woman's Day 372,000, and Listener 231,000.
At press time, Nielsen had yet to post the full results on its website – but you can access the full details via the PDFs, below.
---