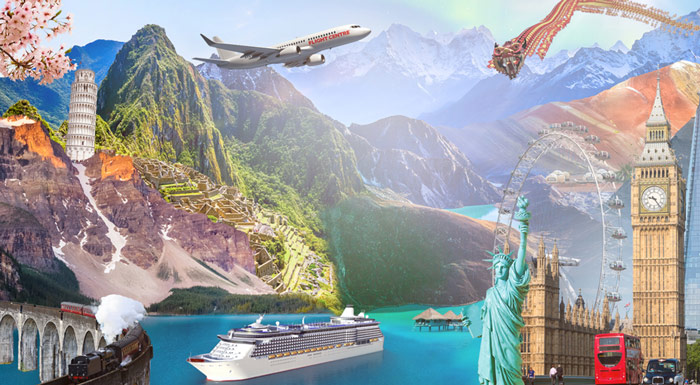 AUCKLAND, Monday: As Kiwis head off for the school holiday break, Nielsen AUNZ has produced new data about where Kiwis are planning to go and who's spending what to attract them. The Nielsen data also revealed that ad spend in NZ has hit NZ $216,273,000.
Nielsen Consumer Media Insights found that 90% of New Zealanders surveyed, translating to 3,750,000 people, plan to travel in the next 12 months, with the majority (3,307,000) staying in their own backyard.
Australia is the #1 destination –and there's been a big jump in advertising by Kiwi travel agents.
The most popular local locations are Queenstown, which received 30% of the vote, followed by Canterbury and Christchurch at 21%, and Auckland, which received 19%.
While the appeal of local travel remains strong, 40% of New Zealanders (1,678,000) are looking abroad for their next trip, with most eyes gazing across the Tasman.
---
"Australia is the #1 destination –and there's been a big jump in advertising by Kiwi travel agents."
---
58% of Kiwis planning to travel overseas in the next 12 months say an Australian city is on their list, followed by 31% looking to visit a Pacific Island location (including the Cook Islands), Fiji, or Samoa. For 24%, a UK or European vacation is on the horizon.
When it comes to the reasons behind their personal travel, 82% of Kiwis say it's to "unwind and recharge", regardless of whether it's domestic or international. However, of those planning to head overseas, 71% say experiencing new cultures, traditions, and history is also a key reason for travelling.
Meanwhile, 71% of respondents, translating to 2,933,000 Kiwis, say they're open to going on a cruise in the next year, with the majority attracted to destinations in the Pacific Islands, scenic NZ locations, Australia, the Caribbean, and various Greek and Mediterranean islands.
In addition, Nielsen Ad Intel data also shows that overall, the total amount spent on advertising in travel-related categories from August 2022 to July 2023 was "an astounding" $216,273,000, with Air New Zealand, Flight Centre, and Christchurch International topping the list of biggest advertisers.
Advertising spend in the Travel Agents category alone increased sharply from $19 million (August 2021 to July 2022) to $51.9 million (August 2022 to July 2023), a 173% increase year-on-year, with Flight Centre, Webjet, and House of Travel the top spenders in that category.
Ardent newspaper readers
Of the Kiwis eyeing an Aussie adventure (965,000), around a quarter are "ardent newspaper readers".
---