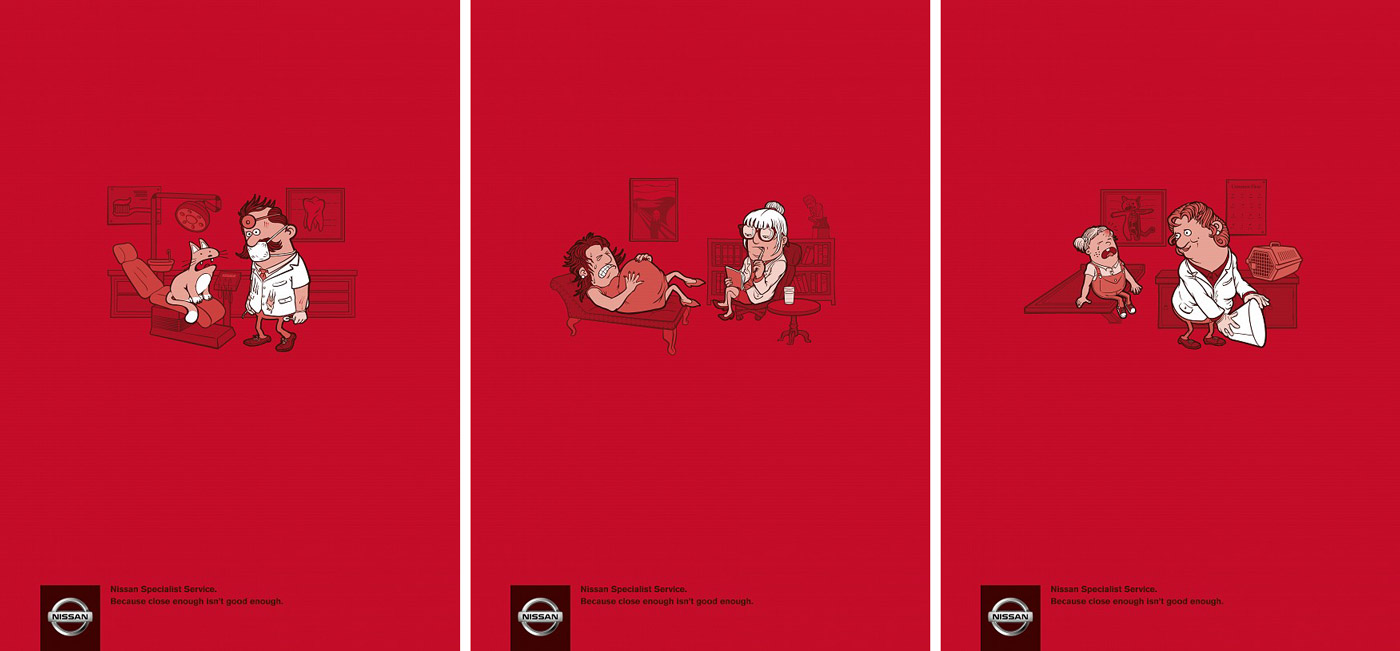 Whybin\TBWA is about to launch a new poster and press campaign with a focus on Nissan NZ's mechanics.
"80% of consumers who own a Nissan get their car serviced by any old mechanic – rather than taking it to a Nissan specialist," said an agency spokesperson. "We wanted to highlight that fact that while all mechanics know cars in general, they don't necessarily know what's best for a particular Nissan.
"So, we brought this to life by using the analogy that there are many different types of specialists in the world, but they won't always be right for you."
The campaign, called Close Enough Isn't Good Enough, launches in June.
CREDITS
Client: Nissan New Zealand Ltd
Agency: Whybin TBWA DAN Auckland
Toby Talbot: Chief Creative Officer
Creative Directors: Lisa Fedyszyn, Jonathan McMahon
Creatives: Katyana O'Neill, Renee Warner, Cece Chu
Account Director: Mark Wilson
Designer: Elena Panaita
Illustrator: Loic Cardon
Account team: Lucy Ochoa-Petit
Head of Studio: Paul Gibson