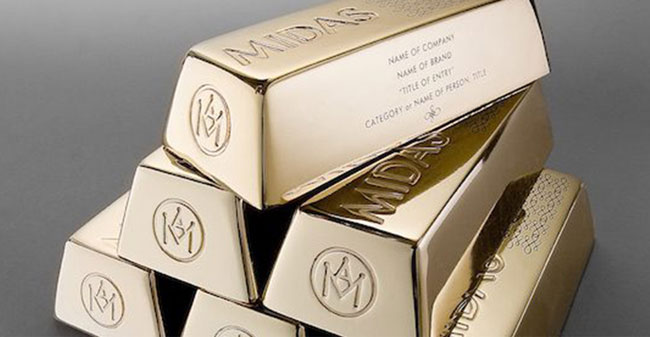 NEW YORK, Today: The Midas Award for financial advertising has announced its 2018 executive jury. Three Aussies make the global list – but nobody from NZ.
This panel will review the shortlisted entries selected by the international Midas Awards Grand Jury.
The final deadline to enter the 2018 Midas Awards is Friday 16 November. Entry details, including competition categories and rules and regulations can be found on the Midas Awards website (scroll down for the link).
The executive jury is a brains trust of two dozen CEOs and ECDs, as well as experts in financial policy and communications. They come from India, US, Brazil, South Africa, Canada, the UK, Sri Lanka, Germany, UAR and Mexico.
The Australians on the panel are Saatchi Melbourne ECD Simon Bagnasco, Sydney-based Saatchi Australia CCO Mike Spirkovski, MercerBell Melbourne ECD David Bell, and The Dylan Agency Sydney founder Dylan Taylor.
About the Midas Awards
Founded in 2001, the Midas Awards is the only competition to recognise excellence in financial advertising and marketing on a global scale, honouring the World's Best Financial Advertising℠ in banking, brokerage, insurance, mutual funds, credit cards, real estate, accounting, and consulting. The competition invites entries in four specific categories: Products & Services, Craft, Use of Medium, and Use of Discipline. The Midas Awards are a division of New York Festivals
---