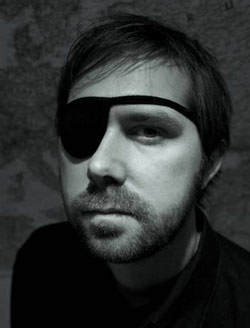 Wellington-based creative digital agency Resn played a key role in Y&R's award-winning sweep for Burger King McWhopper at the Cannes Lion.
"McWhopper picked up so many Cannes Lions that mathematicians are working around the clock to calculate the final results," says Resn managing director Rik Campbell. (The campaign also won nine D&AD pencils, five One Show pencils, a gold and the Grandy at the Andy Awards, eight Axis Awards and 14 AWARD Awards.)
Resn's role was to bring to life the McWhopper.com peace proposal site. "Resn used its industry-leading expertise to develop an engaging, and informative proposal for Burger King's brilliant peace offering to its arch-rival McDonald's," says Resn managing director Rik Campbell.
Resn leveraged the powerful social platform of Tumblr and transformed it into a vibrant and highly shareable tool for Burger King to share their burger wars truce with millions globally. "Resn's innovative custom Tumblr sites have been making waves internationally which were spearheaded by their work on the Adidas Originals Global Tumblr," Campbell says.
Resn did not attend any of the awards in person. Instead, the agency delivered a videotaped acceptance speech on a VHS cassette.
"Since technological change has been so rapid in recent years and we're not sure if the rest of the world has kept pace with New Zealand," Campbell said. "We used VHS to ensure that technology wasn't a barrier to accessing the speech. Ironically, they didn't have the equipment to play it.
"Last year we tried laser disc and the same thing happened. I mean, how far back do we have to go? Stone tablets?"
---