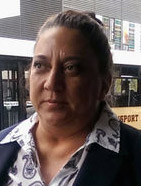 Auckland ad personality Glenda Wynyard, former owner of now-defunct Auckland shop The Media Counsel, has been sentenced to eight months' home detention after being found guilty in the Auckland District Court last week of 11 charges laid by the Serious Fraud Office over about $1.8 million worth of payments and invoices.
The SFO said Wynyard redirected payments due to her accredited agency, Aegis, to repay a debt under an invoice factoring facility. She was also convicted of presenting cheques she knew would not be honoured, and for providing false and misleading information to the Print Media Accreditation Authority to gain accreditation.
She was acquitted on one count of causing loss by deception and one count of theft by person in a special relationship.
The prosecution followed a complaint from Media Counsel liquidator McDonald Vague, which had blamed Wynyard for the agency's collapse in early 2010.
Wynyard was bankrupted in 2010, and had been working and living in Sydney since February 2011.
In a statement issued at the time of her prosecution, Wynyard said she had co-operated with the SFO investigation, as well as parallel probes by Inland Revenue and the Official Assignee.
"The rigorous investigation into my personal and professional conduct by so many different organisations has been a harrowing experience," she said.
Wynyard says she intends to lodge an appeal against the sentence.
---