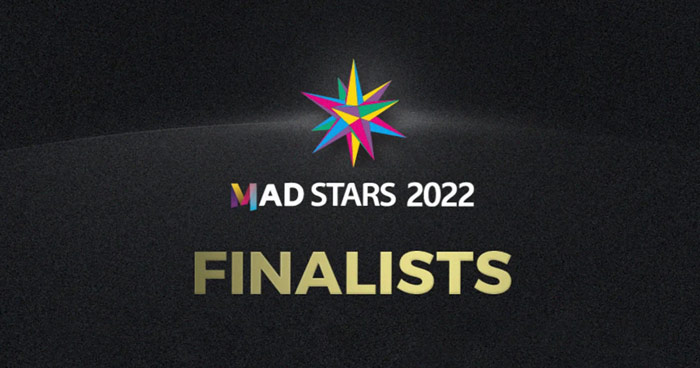 BUSAN, South Korea, Tuesday: MAD Stars international ad festival has named 12 NZ agencies as 2022 finalists – from 1745 entries.
New Zealand scored 90 finalists led by Colenso BBDO and DDB Aotearoa with 18 finalists apiece, followed by FCB (19), Motion Sickness and Special (eight), VMLY&R (six), Clemenger BBDO Wellington (five), Strategy Creative and YoungShand (four) and Cirkus and Yarn (one apiece).
---
"NZ finalists include Colenso, DDB, FCB, Motion Sickness, Special, VMLY&R, Clemenger, Strategy, YoungShand, Cirkus and Yarn."
---
Shortlisted work was determined following an evaluation conducted by 301 preliminary juries from 85 countries. The preliminary jury was composed of global experts from the creative industries.
All shortlisted entries are now in the running to win two Grand Prix trophies and a cheque for US$10,000. Winners will be announced online on 27 August on the final day of the MAD Stars 2022, which runs from 25 to 27 August.
---