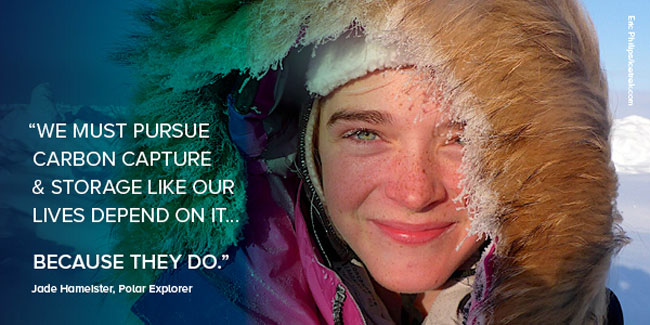 MELBOURNE, Today: Next week, the Australia-based global climate change organisation, the Global CCS Institute, is launching its flagship publication, The Global Status of CCS, at the 24th UN Framework Convention on Climate Change in wintery Katowice, Poland – with a NZ agency on board.
The report, which promotes the clean technology known as Carbon Capture & Storage (CCS) has been designed by Wellington-based design-led full-service creative agency Creature, which has a long history in vanguard communication and vitalising campaigns.
The Institute and Creature have adopted a compelling design exemplar favoured by large environment-focused NGOs such as Greenpeace and the World Wide Fund for Nature, where images are captivating and conversation openers.
Creature managing partner Brooke Ashton-Taylor said: "With so much noise in the climate change space, finding a distinctive voice for CCS and expressing it has been about working together to canvas ideas and options.
"We've drawn inspiration from myriad design concepts – everything from WWII propaganda to old cycling magazines. This project has been all about working closely together to deliver CCS a new identity and brand language that is arresting and memorable and that they can take full ownership of."
To bring the document to life, the institute's global communications team – three in Melbourne, one each in Brussels, London and Washington DC – have conscripted a diverse group of 18 international ambassadors to endorse CCS as a technology proven by science, application and common sense.
No other technology can address industrial CO2 emissions which continue to burgeon.
Global CCS Institute's Melbourne advocacy & communications lead Antonios Papaspiropoulos says that among the technology's proponents are polar explorers, economists, academics, religious leaders, unionists, eNGOs, mayors, Hollywood movie-makers, the media, "even a former head of the United States Navy".
The most estimable of these is a 17-year old Australian polar explorer, Jade Hameister, the youngest woman to ski to the North Pole (age 14), the South Pole (16) and traverse of the Greenland ice cap (16).
---
"We must pursue CCS as if our lives depend on it. Because they do."
---
Says Papaspiropoulos: "Jade has become the embodiment of the launch campaign, and she is featured on electronic posters which have been placed by Warsaw advertising house, Synergic, at major vantage points around the city. This includes Katowice airport, where most of COP24'S 20,000 delegates will arrive, and along busy roads and intersections – leading to the space-age venue itself, Spodek (meaning saucer in Polish).
"Jade has seen the ravages of climate change first hand and feels a responsibility to play her part in fighting it before it's too late. As a result, the strapline for the billboard campaign is: We must pursue CCS as if our lives depend on it. Because they do.
The report is only available as a digital download because the UNFCCC frowns upon wasted paper. And anyway, digital is the most preferred communication in these times.
However, the report is supported by an inspired printed, fold-out takeaway document which carries a quote by the Institute ceo, together with the year's major highlights, a map of global CCS facilities in operation and a quote by another key ambassador, Greek Archbisho Serafim Kykotis, who heads up the Department of Climate Change Crisis and Sustainable Development Goals of the United Nations.
Kykotis said: "Whilst there is almost unanimous belief that the world is warming, there are different beliefs about how to address it. There is an ongoing presumption that one belief is better than the other?
"Some of us are very familiar with this debate. The reality is, all beliefs are legitimate. If we have any hope of saving humankind and the planet, we need to look at every solution."
The Greek Archbishop's portrait, and those of several other ambassadors, are rendered by New Zealand artist, Bonnie Brown from Studio Bon, to give the report another differentiated design element.
Concludes Ashton-Taylor: "We believe this report is a knock-out. Its content is crisp and compelling, the design is fresh and clean, and the supporting collateral marries all the key elements together. This is a `Campaign for Good' which continues to gain traction thanks to the combined wisdom that comes with a collaborative approach and a thoughtful and carefully executed strategy."
The report will be launched at a press conference at COP24 Poland on Tuesday December 11th and will be available for viewing and download thereafter: www.globalccsinstitute.com
---