AUCKLAND, Today: Kiwi author & comms consultant Sarah Ritchie has announced the launch of Agency Who's Who, the only comprehensive online directory for the New Zealand creative comms industry.
Ritchie said she created Agency Who's Who in response to the Covid-19 crisis.
"There is no connection between Agency Who's Who and any other directory out there," she told M+AD.
"Portfolio & Reel is another directory specialising in production, with some general agency listings, but is run out of Australia, with an obvious Aussie slant."
The old Agencies & Clients book ceased publication some years ago.
Ritchie says so far AWW has 870 companies represented. "My gut feel is that we have over 1000 creative comms businesses in NZ, as more companies are coming out of the woodwork all the time.
"Agency Who's Who is definitely the only directory out there that covers our entire industry – 72 different categories.
"We also have companies from all over NZ, in towns you wouldn't expect. For a marcomms perspective, this means marketers, business owners, and procurement teams can easily find the type of supplier they want based in their local area.
'Still hurting'
"Despite us now being at Level 1, New Zealand agencies and other creative comms companies are still hurting badly."
"If they have been exceptionally lucky they would have taken a minor 10-20% hit to their revenue, but I know of many out there who have been hit with 40-100% revenue loss. That's a huge blow for our industry.
---
"AWW lists 870 companies – my gut feel is we have over 1000 creative comms businesses in NZ, and more coming all the time."
---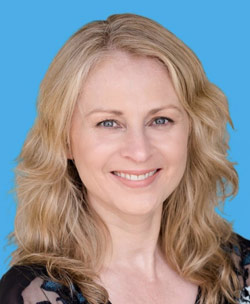 "It's more important than ever for agencies to both look after their existing clients, plus source new revenue to plug the gaps that the crisis had caused. The problem is that we are now in a hyper-competitive market, with agencies all jostling for a much-reduced pot of marketing spend. The question then becomes, how can they get their name and services in front of potential new clients?
"In September 2018, I ran a survey of NZ marketing managers and CMOs. I asked them "how do you know which agencies are in the marketplace; the type of agencies that they are; and what services they offer?
"The common reply was that they either used a supplier they had worked with in the past, or they asked their colleagues for a recommendation. This means that for an agency (or company) to be included in someone's consideration set, they first have to know that agency exists.
"That's where Agency Who's Who comes in.
"Agency Who's Who helps agencies (and studios, solopreneurs, freelancers, consultants and media owners) connect with potential clients and start a conversation; and helps marcomms buyers to quickly sort through the 850+ creative comms suppliers in the New Zealand marketplace.
"It's the only comprehensive directory covering the full New Zealand creative comms industry (72 different service channels and capabilities)."
Free listings
Basic (text-based) listings in the directory are forever-free, plus there are paid upgrade options to Standard or Premium for those companies that would like to include more information (such as additional categories, logo, company information, photos, video, etc.).
It's free for marcomms buyers to set up an account, browse the website and bookmark companies of interest.
How to Tango
Ritchie is the author of How to Tango with a Tiger (a Marketer's Guide to Working With Creative Comms Agencies (2019) and How To Wrestle an Octopus – an Agency Account Manager's Guide to Pretty Much Everything (2018).
---