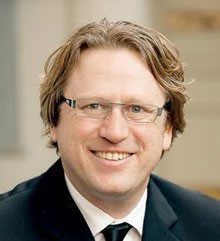 Leading NZ independent trading desk Acquire Online has partnered with European web synchronisation company ClickOn to assist AO's own move into synchronised cross-platform advertising.
ClickOn was launched in France three years ago, developing video recognition software that synchronises TV advertising with online advertising across PC, tablet and mobile in real time. It was voted Frenchweb start up of the year in 2012 and is a European market leader accessing over 5000 TV channels.
The patented video technology is able to recognise TV commercials when the first two frames are broadcast. In real-time, programmatic online advertising is then activated simultaneously through Google's DoubleClick Bid Manager using the full array of pre-roll, social and display ad units.
The technology will become available in New Zealand from December 2014 introducing clients to online in-sync with their TV ads or counter-sync to their competitor TV ads.
"It's a timely development in TV/online advertising and will provide marketers with unique integrated multi-screen branding and E-retail opportunity across all screens," says Acquire Online media director Anthony Ord.
"For challenger brands who can't afford to be on TV all the time, they'll be able to synchronise their online advertising with competitive TV advertising, just when category awareness and intent has been created.
"In addition, running a synchronised online campaign with Effective Measure audience tracking on board will give advertisers a quality brand measure of online ratings."
More than half of Kiwis watching TV are multiscreen viewers according to the multiscreen AdReaction report by Millward Brown and Colmar Brunton published this year. People aged 16-45 years consume just under seven hours of total screen time per day of which 39% is spent in simultaneous TV viewing with multi screens.
"The online market is changing rapidly and advertisers are looking for tools to give them a performance advantage," Ord said. "ClickOn is a tool that has, on average, doubled engagement rates for European digital campaigns. We should expect similar results here."
Ord has over 17 years' experience as media planner and media director at Colenso BBDO, DDB NZ, DraftFCB and Mitchells.
---