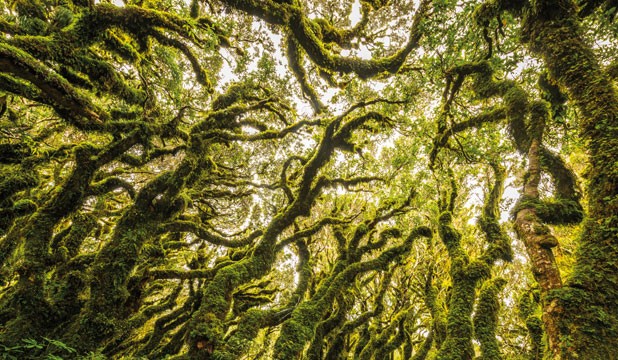 New Zealand Geographic magazine has unveiled its finalists for 2014 Photographer of the Year. A total of 42 images and stories were whittled down from more than 3000 entries received in the competition across four categories – Society and Culture, Wildlife, Landscape and Photo Story.
"These are images that communicate the essential qualities of life in New Zealand—unusual, fragile and often poorly understood," says NZ Geographic editor (and convenor of judges) James Frankham.
"From an albatross walking on water to the aftermath of a suburban tornado, the images offer a fresh vision of our country's environment and culture."
The best images of the past year are now being shown to the world in a free outdoor touring exhibition which opens in Christchurch's Cathedral Square today before moving to Auckland in October.
The entries were judged by internationally recognised professional photographers Andris Apse and Kim Westerskov (and Frankham).
"Like the viewers, the judges were wanting to be surprised and challenged by the images," Frankham said. "They wanted to see representations of our environment that they hadn't seen before – there was an amazing diversity of subject matter entered and some incredible effort and patience invested in the shots."
The finalists depict subjects as familiar as netball courts and as rare as whale sharks. They span the entire realm of New Zealand; from images of Japanese whaling in the Ross Sea to marlin off the Three Kings Islands far to the north of New Zealand.
Councillor Paul Lonsdale from Christchurch City Council is pleased the national competition is being showcased in Christchurch for the second year running. "The stunning imagery captured by these talented finalists highlights the beauty of our country," he said.
"Being able to host this popular month-long exhibition in the heart of Christchurch adds to our city's growing artistic culture and attracts both residents and visitors into the central city. I encourage you to come down to Cathedral Square to view this exhibition and vote for your favourite image."
The public voting aspect of this competition is one of the things that makes it unique, says Frankham. "Never mind what the judges think, every year New Zealanders make remarkably consistent choices about the images that move them most using the electronic voting on-site and online. For the past two years the favourites have been dramatic landscape images.
"This year there's incredible depth across all categories, so it won't be an easy decision. In sum, the exhibition is a celebration of our diversity as a country," says Frankham. "Who's ever witnessed the mass spawning of hot-pink jewelled anemones on the side of a shipwreck under 30 metres of water at night?
"Who's been on the muster at Molesworth Station or lived with a Tūhoe whānau for weeks? These photographers have been to little known and remarkable corners of our world, and shared these original perspectives with us. They help us understand who we are as a people, and what makes our country unique."
The public is invited to put themselves in the judging chair and vote for their favourite image at nzgeographic.co.nz/photocomp. The winner of the public vote will receive the People's Choice Award when the category winners of the competition are announced in late October.
This is New Zealand's richest photographic competition: Winners of each category receive $1000 cash, publication in New Zealand Geographic and other prizes.
The overall New Zealand Geographic Photographer of the Year 2014 will receive a further $1000 cash and a berth on board a Heritage Expeditions voyage on assignment for New Zealand Geographic magazine. The Young Photographer of the Year 2014 also receives $1000 cash as well as a special mentoring and a workshop with wildlife photographer and judge, Kim Westerskov. The People's Choice winner also takes home $1000 cash and other prizes.  Winners will be announced in late October when the free exhibition moves to Auckland's Viaduct Basin for four weeks from October 1–30.
To see all the finalist images and vote on your favourite go to nzgeographic.co.nz/photocomp.
Visit the Photographer of the Year exhibition in Cathedral Square, Christchurch (August 9-31; 10am-6pm daily).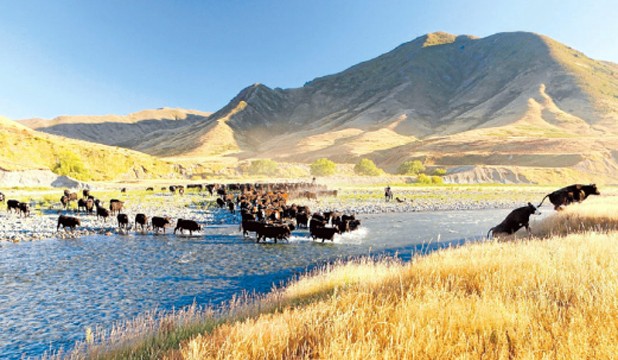 ---