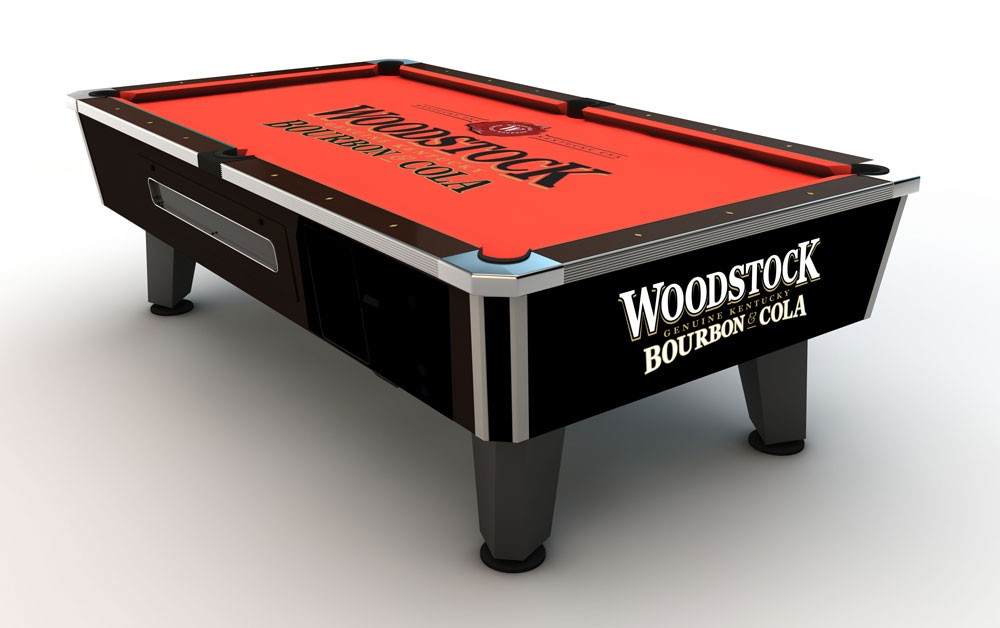 Auckland independent promotional agency BELOWTHELINE has picked up three awards – including the only Platinum Award – at the Australasian Promotional Products Association Awards in Sydney.
The APPA Awards acknowledge the most creative promotional companies across Australia and New Zealand.
BELOWTHELINE's Platinum award was awarded for best piece of merchandise overall with the pool tables and 'man kitchens' it developed for Woodstock Bourbon & Cola.
Described by the judges as "perfect for the target market" and "adding exceptional value", the campaign delivered a double-digit increase in sales volume.
The only independent New Zealand agency to win gold for the second year running, BELOWTHELINE added to its tally with golds in Consumer Programs (with Woodstock pool tables and 'man kitchens') and Limited Budget (with Weet-Bix Kiwiana Tins).
Developed for client Sanitarium to help celebrate New World's 50th birthday, the Weet-Bix Tins featured iconic Kiwi images, providing excellent sales results and motivating shoppers to buy additional boxes of Weet-Bix.
Attending the black-tie event, BELOWTHELINE founder and director Bob Faram said the agency was "over the moon to take out the top prize this year amongst such strong counterparts in Australia and New Zealand".
"Such a great result is thanks to the excellent work of our design and sourcing teams, our many suppliers, the retailers involved and our course our wonderful clients Independent Liquor and Sanitarium."
The agency also picked up a bronze at the APMAs (Australasian Promotional Marketing Association) Star Awards in Sydney earlier this month, for Fonterra's Find Your Fortune campaign in the Shopper Marketing category.
---