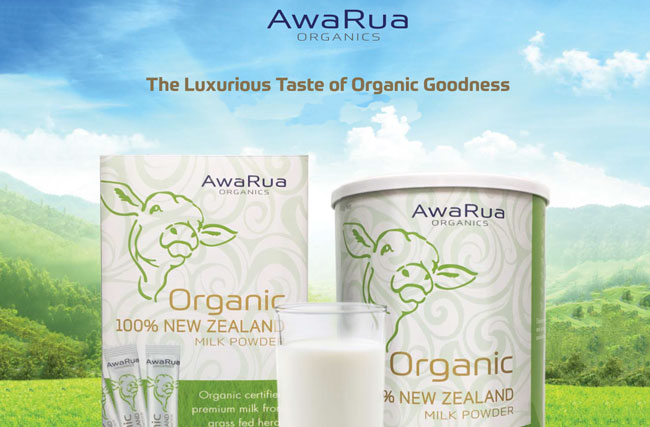 United Media Solution (UMS), the leading Chinese digital marketing agency, has been appointed by NZ's Open Country Dairy to build its digital marketing presence in China.
Open Country Dairy is the second largest exporter of whole milk powders, and one of New Zealand's largest milk processors. The company has appointed UMS to help promote the launch of its AwaRua organic milk powder product to Chinese consumers.
UMS will be tasked with creating a WeChat account, a digital marketing strategy and Chinese language website for the brand, as well as creating and managing marketing activities to promote the new product.
UMS will also work closely with Open Country Dairy's marketing agency to assist with all Chinese language marketing collateral including translations, design and printing.
UMS worked with Open Country Dairy to showcase the product concept at the organic food fair Biofach China last month. The agency managed incentivised marketing activities to help create sales leads for the brand.
---
"UMS has four offices – in Shanghai, Melbourne, Auckland and Ningbo."
---
Jessica Miao, Chief Executive Officer at UMS, said, "We are excited to be working with Open Country Dairy to help them to launch and grow their new AwaRua brand in China.
"New Zealand dairy brands are already highly regarded in China and we look forward to helping establish AwaRua as one of the leading consumer brands in the market."
About UMS
UMS is a full-service independent digital agency, which specialises in social media. UMS partner with leading international companies to connect their brands with Chinese consumers through targeted creative communications. As a global conversation agency, UMS has worked with Air New Zealand, Auckland Airport, Douglas Pharmaceuticals, Ecostore, New Zealand Education, New Zealand Trade & Enterprises, Tourism New Zealand, THL, Villa Maria, Virgin Atlantic and Visit Britain. UMS has four offices in Shanghai, Melbourne, Auckland and Ningbo with a team of more than 40 staff.
---