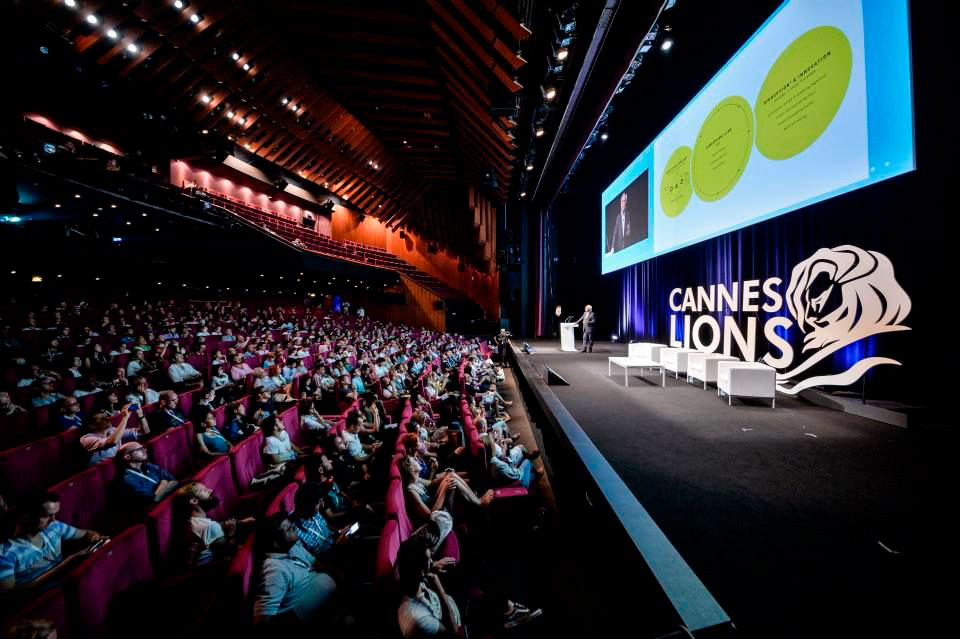 Auckland is the fourth most creative city in the world, according to the latest Cannes Lions Global Creativity Report, a summary of which was released overnight, which described NZ's dramatic rise as "staggering". Asian-Pacific cities have also raised their rankings.
Colenso BBDO Auckland was named the most creative agency in Asia Pacific (M&C Saatchi Sydney came second, and Y&R Shanghai third.
But NZ and Australia both moved backwards in the creative countries list – Australia dropped one place, from fifth last year to sixth this year; while NZ slipped three places, from 11th last year to 14th in 2016.
Samsung takes the number one client spot, Argentina gains the crown for most-awarded director and first Indian director has joined the top 10.
The rankings are based on performance at the Cannes Lions International Festival of Creativity. And in 2016, the Cannes Lions received a record-breaking 43,101 award entries from 91 countries in 2016. The 24 Lions awards were judged by 387 jurors and 61 countries took home trophies.
"We're delighted to announce the findings from this year's report, which provides the definitive barometer for the most inspiring and creative work in the world," said Cannes Lions managing director Jose Papa.
"Together with the eight-day festival in June, we're pleased to deliver invaluable insights and thought-provoking content to drive business growth."
The Global Creativity Report showcases the award-winning work, highlights the world's most creative countries and cities, agencies and networks, and identifies the trends and themes at the heart of branded communications. Results from Cannes Lions, Lions Health, Lions Innovation and the new Lions Entertainment are incorporated.
APAC lifts Auckland
Asia Pacific's rise through the city ranks has seen Auckland secure a staggering fourth place, increasing from 19th position in 2015. Tokyo takes sixth place, Melbourne 16th, Bangkok 17th and Mumbai 20th, while Sydney has seen a steady decline, dropping to 13th in 2016, from ninth in 2015 and eighth in 2014.
New York has remained the top performing city, London in second place and São Paulo held third position.
In the client listings, Samsung takes first place, rising from second in 2015. Burger King secures second place, rising from fifth in 2015, and Microsoft is in third place. 2016 was also a strong year for emerging markets, seeing first-time entries from Moldova; the first Lion for El Salvador, Bangladesh, Saudi Arabia and Croatia and a first Gold for Taiwan in the Entertainment Lions.
Four South American agencies topped the Innovation Agency of the Year list: Maruri Grey, Guayaquil, Ecuador, takes second; J Walter Thompson Costa Rica, San José, in fifth; Grey Brazil, São Paulo, in eighth; and McCann Lima; Peru, in 11th position. And three Brazilian agencies join the top rankings for Health Agency of the Year: Havas Life, São Paulo, in sixth position; Triunfo Sudler Brasil, Campinas, in 12th; and McCann Health, São Paulo, in 17th position.
Top performing creatives are also ranked, including art directors, copywriters, creative directors and directors. Nicolas Hardy from Argentina becomes number one director, a first time for the country, and Atul Kattukaran is the first Indian director to rank in the top 10.
The Global Creativity Report also features full listings for special awards, including Agency of the Year, Network of the Year, Holding Company of the Year and Independent Agency of the Year, and is available on the Cannes Lions Archive, where the report can be viewed in full with an archive subscription.
At press time, no individual details were available.
---