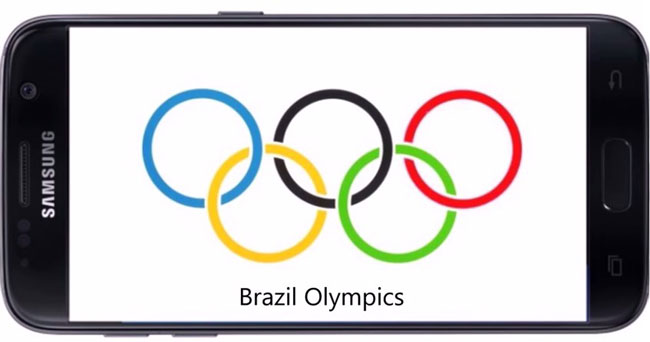 Leo Burnett Chicago and Sydney are behind the latest TV and digital campaign promoting both the Samsung Galaxy S7 Edge and the Rio Olympics with a mash-up of national anthems to form what's been called a song of international unity.
What they've done is take a slice of the anthem from each country – including NZ – to create one global song reflecting the international reach of the Olympics and the Samsung brand.
The agencies say the new spot, called The Anthem, does more than just promote the S7 Edge. In a media release, Leo Burnett said: "At a time when the world feels like a scary, fragile place, it focuses on bringing people together at one of the world's biggest events."
Anthem opens with a young girl holding the Samsung phone and singing the national anthem of Botswana while enjoying a beautiful view of the sea. Instead of continuing with the same anthem, the spot jumps to another country, another person and another song.
Maori version
With the introduction of each anthem, viewers are introduced to a new location, intentionally contrasting with the home of each song.
The anthem of Malaysia is sung by a woman in Paris, for instance, and New Zealand's national anthem (actually, a translation of an extract from the Maori version of the anthem – Listen to us gently with infinite love) plays loudly in England, highlighting the notion that we live in a world without borders.
"The anthem is a reflection of the Samsung brand and our continuous pursuit to break down geographic barriers and unite the world through technology and borderless communication," said Younghee Lee from Samsung Electronics.
"By singing one anthem, fans and athletes across the globe can feel a shared sense of pride and unity and together celebrate collective progress, which is integral to the spirit of the Olympic Games."
---