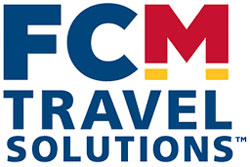 Global corporate travel management company FCM Travel Solutions has become the exclusive launch sponsor for NZME's new digital news show, NZ Herald Focus, launching later this month.
Powered by the NZME newsroom – the home of the New Zealand Herald, Newstalk ZB and Radio Sport – NZ Herald Focus will give audiences news, business, sport and entertainment in the format they need, on any devices.
FCM Travel Solutions NZ general manager Andy Jack says the partnership is evidence of FCM's commitment to being innovative industry leaders, helping to keep existing and prospective customers in the know.
"The partnership reflects FCM's focus on redefining travel management, showing our drive to fostering further growth, progression and ambition within the industry," he said.
In addition to providing the latest news headlines, the show will be offering opinion, analysis and insights from key "thought leaders" and journalists. Where appropriate, representatives from FCM Travel Solutions will be among those featured on the show.
"FCM Travel Solutions is an innovator in providing streamlined information to business travellers, and the partnership with NZ Herald Focus is a natural fit for both parties," said NZME chief commercial officer Laura Maxwell.  It's a great way to link the FCM brand with New Zealand's leading news brand, on the NZME video news offering that will be delivered across all devices.
"It's perfect for the business traveller, who is on the go and still wants to stay in the know."
NZ Herald Focus will be broadcast from NZME's new state-of-the-art newsroom multiple times a day and be hosted by Tristram Clayton (ex Campbell Live), Laura McGoldrick (NZME, Sky Sport), Niva Retimanu (Newstalk ZB) and sports broadcaster, Tony Veitch. Guest appearances from key NZME journalists and broadcasters will also be a feature.
---