NZME is aligning all its rural radio, digital and print offerings under a single brand – The Country. The changes will see the Farming Show, fronted by Jamie Mackay, renamed The Country "to better reflect the wide scope of content from the show".
All of NZME's rural digital content (previously on the farmingshow.co.nz, therural.co.nz and NZME regional websites) will now become thecountry.co.nz and will be housed under the rural section on the NZ Herald network.
The Land, published Thursdays with the daily NZME regional newspapers, will also be rebranded to The Country.
"Not only is this rebrand more streamlined for audiences, it provides advertisers with a multi-media platform to reach their target market," said NZME chief commercial officer Laura Maxwell. "The Country ensures a cohesive unit for all things rural, from both a consumer and advertiser point of view."
Murray Kirkness, acting managing editor of the NZ Herald, said: "It is a natural progression to bring all of NZME's rural content into one hub. Not only does it make it more accessible for the audience, it expands the reach of The Country across radio, print and digital.
---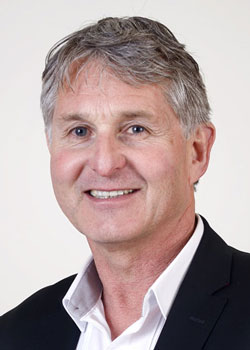 "Our most exciting change is bringing the Farming Show to a whole new raft of listeners. The range of content Jamie covers in the show appeals to the whole country. It makes sense to increase its reach by broadcasting it across our channels. It has a strong following in the farming community and also plays a social role in helping bring town and country closer together, shedding light and a different perspective on everyday issues."
The show is broadcast noon-1pm weekdays and will maintain this time slot across three networks and 59 frequencies to 26 markets across the country.
It will be broadcast on Newstalk ZB in Christchurch and the regional and provincial markets, on Radio Sport in Christchurch and Wellington, and be available for all of New Zealand on iHeartRadio. There will be no changes to the Hokonui frequencies.
KerreMcIvor & Mark Dye will still be on Newstalk ZB in Auckland, Wellington and Christchurch and nationwide on iHeartRadio while The Country will be heard in regional and provincial markets.
Mackay says it's an exciting development that highlights the importance of rural New Zealand. "The majority of us have a strong, albeit sometimes distant, identification with the land whether it is time on a farm as a child visiting the country cousins or something stronger.
"We are, after all, a nation built off the sheep's back. NZME's investment in The Country is significant and I'm excited about fronting it."
The Country brand will be rolled out in early May, with the radio changes and thecountry.co.nz launching on Monday 2 May, and The Country appearing in print from Thursday 5 May.
---