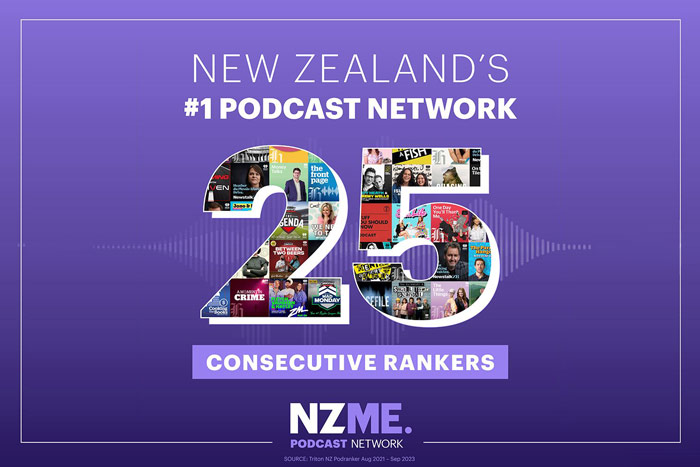 AUCKLAND, Thursday: NZME is celebrating 25 consecutive months as the number one podcast network in the country in the latest Triton Digital New Zealand Podcast Ranker.
With 99% growth in original content downloads since the start of the year and more than 7.4 million monthly podcast downloads, NZME's podcast network also boasts monthly listenership of more than 1.1 million.
NZME head of digital audio James Butcher said: "NZME podcasts continue to secure Top 5 spots with Mike Hosking Breakfast leading the way, followed closely by ZM's Fletch, Vaughan and Hayley, and Heather du Plessis-Allan Drive.
---