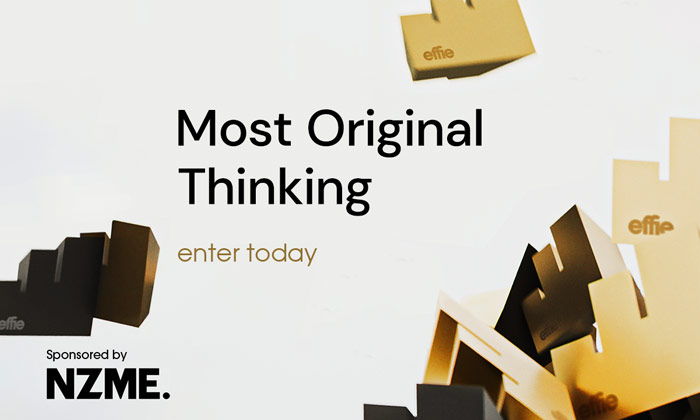 AUCKLAND, Thursday: The Comms Council has announced that NZME is to sponsor the Most Original Thinking category at this year's Effie Awards.
Comms Council communications manager Axl Arthur said: "The Most Original Thinking category recognises work that has challenged conventional norms and delivered fresh, inventive approaches to solving marketing challenges. These campaigns have pushed boundaries, captured attention, and set new industry benchmarks.
"This partnership underscores our commitment to recognising and honouring marketing campaigns that demonstrate innovative and ground-breaking strategies.
"NZME is a prominent player in the media industry, offering a wide range of platforms that reach millions of New Zealanders every day.
---
"We're looking forward to celebrating those thinking outside the square, come the Awards night in October."
---
"With their expertise in content creation, digital marketing, and audience engagement, NZME empowers brands to think outside the box and push the boundaries of creativity. They are dedicated to delivering unique and original solutions that captivate audiences and drive exceptional results.
NZME ceo Michael Boggs said: "We are pleased to be sponsoring the category for this year's Effies.
"At NZME we pride ourselves on being an innovative, creative and forward-thinking business, and we're proud to be supporting other businesses to do the same through our sponsorship of the Most Original Thinking award.
"We're looking forward to celebrating those doing fantastic things and thinking outside the square with their marketing, come the Awards night in October."
Entries for the 2023 Effie Awards, in association with TVNZ, are now open. The early-bird submission deadline is Wednesday 2 August, offering entrants a discounted rate. The final deadline for submissions (fees apply) is Wednesday 9 August.
The awards presentation will take place on Thursday 26 October at a venue to be announced.
---