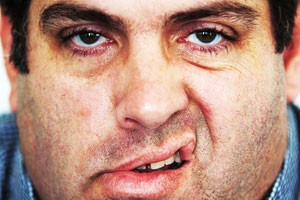 The NZME.'s New Zealand Herald website won Best News Site at Tuesday's NetGuide awards, while NZME. shopping website Grabone was voted Best Overall Site of the Year, and Whale Oil was named Best Blog (for the second year running).
The finalists in the Best News Site category were: 3news.co.nz, odt.co.nz, Stuff.co.nz, and tvnz.co.nz.
The Best Entertainment Site wasTVNZ On Demand, and Spark was named Best Mobile Network (prompting one wag to post this comment on the NetGuide web page: "If Spark are the best ISP we have then it's time to ditch the devices and go back to living in a cave. We is doomed!")
The awards are decided by popular vote.
NZME. digital media director Laura Maxwell Hansen said she was thrilled that nzherald.co.nz is being recognised by Kiwis for delivering the content that most informs and engages them.
"As one of the key sites within the NZME. digital stable, nzherald.co.nz has seen huge growth in news audience nationally, with over 50% growth year on year," she said. "It proves that the local content from our national editorial team at NZME. really is delivering the content that matters most to New Zealanders."
Grabone, also owned by Herald publisher NZME., beat out fierce competition from Trade Me, Mighty Ape, Air NZ and Treat Me to scoop the most votes and win the top prize, Best Overall Site.
NZME. Director of eCommerce and New Ventures, Richard Harrison, said Grabone is an exciting and innovative online business and that the Grabone team is ecstatic to have received the people-driven NetGuide accolade, Best Overall Site, two years in a row as well as winning Best Shopping Site.
"On average every 12 seconds someone is buying something on Grabone," he said. "Our focus is to keep in tune with them, with the changing needs of the market, identifying what people want and giving it to them in a way that really benefits their lifestyle.".
Harrison said innovations like the Giftinator, a Christmas gift generator, and the addition of retail coupons along with continuous improvements to the website design have made Grabone the go-to marketplace for online deals in NZ
Full awards details (including finalists) here
---