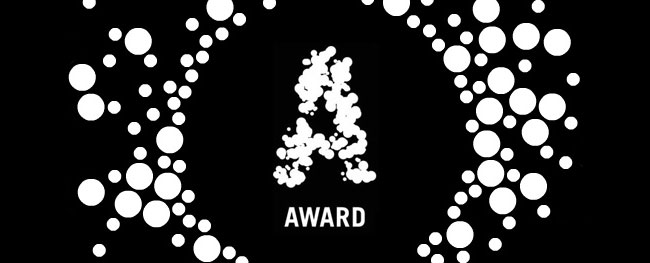 Y&R, Special Group, The Sweet Shop, Colenso, Saatchi, DDB, and Contagion are all through to the finals – with multiple entries – at Australia's AWARD Awards. All up, NZ scored a remarkable 77 finalist spots.
Y&R and Special Group leads the NZ pack – Y&R with an outstanding 28 finalist spots, and Special with 10.
Scroll down for the complete list (exclusively compiled by M+AD).
The winners will be unveiled on Friday 27 May at Carriageworks in Sydney as part of Semi Permanent for the first time.

FILM & VIDEO
TVC, Individual, Over 30 Seconds
Pop's Gift NZ Lotteries, DDB Group NZ
Large Format Screens, Individual. Any Length
Behind The Lens Paspaley Pearls, Special Group
Craft in Advertising Film Finalists
Piggy Sue Vodafone Revolver/Will O'Rourke
Chopper Appeal Westpac, The Sweet Shop
Murmuration SKY, The Sweet Shop
Pop's Gift NZ Lotto, The Sweet Shop
Local Legends NZTA, Finch.
Craft in Advertising Cinematography
Murmuration SKY, The Sweet Shop
Pop's Gift NZ Lotto, The Sweet Shop
Made of Here Glassons, The Sweet Shop
Craft in Advertising Film – Sound Design
Made of Here Glassons, The Sweet Shop
Craft in Advertising – Print (Copywriting, Campaign)
Living Memories Brake, Y&R
Craft – Digital
McWhopper Burger King, Y&R
Branded Entertainment and Content
Behind The Lens Paspaley Pearls ,Special Group (one of only two finalists in this category)

PRINT
Consumer Magazine, Individual
Reduce Speed Dial Volkswagen, Colenso BBDO
Newspaper, Individual. Colour
McWhopper Burger King, Y&R
A Cream that gives you Wrinkles NZ Breast Cancer Foundation, Colenso BBDO
Print Craft – Copywriting
Chorus campaign – Contagion
Print Craft – Art Direction
Chorus campaign – Contagion

INTEGRATED CAMPAIGN
Love from Land Rover Land Rover New Zealand, Y&R
McWhopper Burger King, Y&R Chorus Campaign
Brewtroleum DB Breweries, Colenso BBDO
Integrated Campaign – Charity
Breast Milk Breast Cancer Cure Y&R

POSTER & OUTDOOR
Outdoor Supersite & Spectacular, Maxiscape & Landmark, Individual
Play The Bridge Two Degrees Mobile, Special Group

PUBLIC RELATIONS
Best Integrated Campaign Led by PR
McWhopper Burger King, Y&R
Reverse April Fools BMW, DDB Group
Charity, Best Integrated Campaign Led by PR
Living Memories Brake, Y&R
Breast Milk Breast Cancer Cure, Y&R

DIRECT MARKETING
Dimensional Direct Mail
McWhopper Burger King, Y&R
Reverse April Fools BMW, DDB Group
Integrated Solutions
Love from Land Rover Land Rover New Zealand, Y&R
McWhopper Burger King, Y&R
Alternative Media, Individual
Tweeting Sonar Lion, DDB Group
McWhopper Burger King, Y&R
Digital Direct Response, Campaign
Instagram Your Fridge Lion, Special Group

DIGITAL
Digital
McWhopper Burger King, Y&R
Digital Campaign – Business to Business
McWhopper Burger King, Y&R
Online Promotion
Instagram Your Fridge Lion, Special Group
Digital Kiosk, Point of Sale, On-site, Outdoor Digital
Play The Bridge Two Degrees Mobile, Special Group
Social Media
Tweeting Sonar Lion, DDB Group
Instagram Your Fridge Lion, Special Group
Social Media, Charity
Pedigree Mars Found, Colenso BBDO
Emerging Digital/ Connected Products
Clever Kash ASB Bank, Saatchi & Saatchi

CREATIVE INNOVATION
Conceptual Innovation
McWhopper Burger King, Y&R
Living Memories Brake, Y&R
Reduce Speed Dial Volkswagen, Colenso BBDO
Clever Kash ASB Bank, Saatchi & Saatchi
Technological Innovation
Clever Kash ASB Bank Saatchi & Saatchi
Product Innovation
McWhopper Burger King Y&R
Brewtroleum DB Breweries Colenso BBDO
Clever Kash ASB Bank Saatchi & Saatchi

PROMOTION & EXPERIENTIAL
Best use of Experiential Marketing in a Promotional Campaign
Reverse April Fools BMW DDB Group
Brewtroleum DB Breweries Colenso BBDO
Play The Bridge Two Degrees Mobile, Special Group
Best use of Ambient and/or Guerilla Marketing in a Promotional Campaign
Unforgotten Soldiers History Channel DDB Group
Best New Product Launch and Re-Launch or Multi-Product Promotion at Retail
McWhopper Burger King Y&R
Best Sponsorship or Partnership Campaign
ASB – The Bank that Backs the All Blacks. Bank Saatchi & Saatch
Best use of Social Media Marketing in a Promotional Campaign
Instagram Your Fridge Lion Special Group
McWhopper Burger King Y&R
Best use of Promotion and Experiential Marketing in a Charity Campaign
Breast Milk New Zealand Breast Cancer Foundation, Colenso BBDO
Market Disruption & Product/Service Development
Pedigree Found, Colenso BBDO
Clever Kash ASB Bank Saatchi & Saatchi (4)
Reduce Speed Dial Volkswagen Colenso BBDO
Brewtroleum DB Breweries Colenso BBDO
McWhopper Burger King Y&R
Breast Milk Breast Cancer Cure Y&R (2)
Branded Entertainment & Content
McWhopper Burger King, Y&R
Living Memories Brake Y&R
Love from Land Rover Land Rover New Zealand Y&R
Behind The Lens Paspaley Pearls Special Group
Actual Reality Jaguar New Zealand Y&R
Unforgotten Soldiers SKY History Channel DDB Group
Live Dive Lion DDB Group
Energy Online, Contagion
Creativity For Good
Living Memories Brake Y&R
Breast Milk Breast Cancer Cure Y&R
---