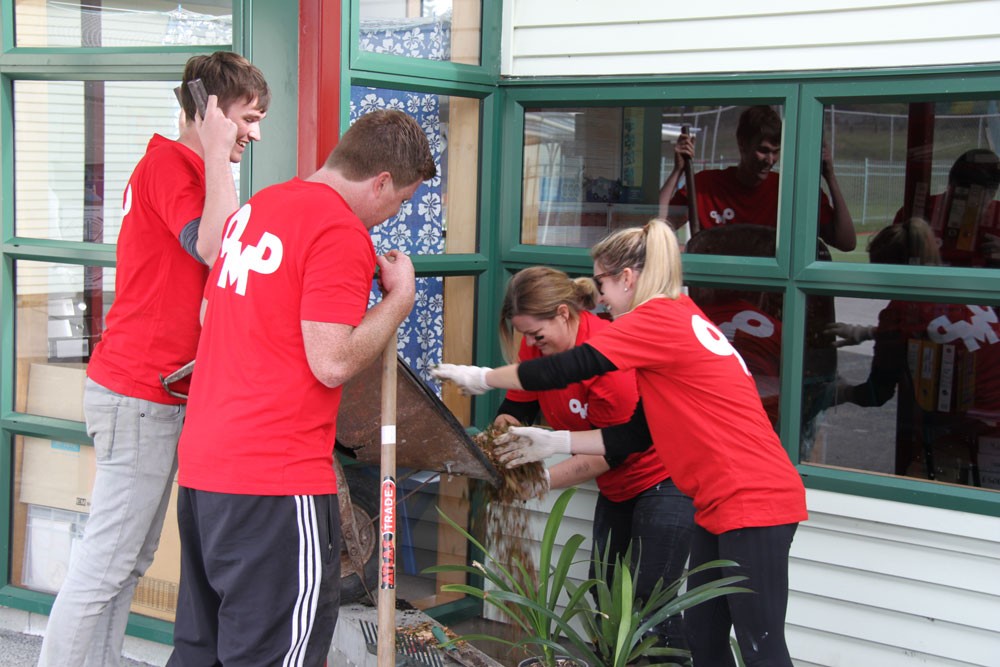 The team at OMD Auckland spent yesterday giving back to the community through the agency's annual Do Good Day. A group of 70 staff volunteered their time to help paint Blockhouse Bay's Glenavon School, landscape its gardens and create porcelain wall mosaics.
The group also got a surprise when it discovered a rare breed of duck nesting in an overgrown garden.
The OMD team dug, raked, weeded and fully replanted the gardens at the front and back of the school. The agency's creative talents were put to the test as they helped the older students create tile mosaics on the outside of the main classrooms.
They also managed to give a fresh coat of paint to the school's pool shed and assembly hall, as well as an indoor corridor that is now ready to be decorated with the students' artwork.
The day wasn't all hard work, however, with the students putting on performances showcasing their singing talents and some of the OMDers joining in the schoolyard games at lunch time.
"It's so humbling to get out into the community and give a little back, especially to a fantastic community school like Glenavon," said OMD ceo Kath Watson.
"It was great to see the smiles on the kids' faces as we helped renovate their school. For me, the highlight of the day was their musical performances – the whole school greeted us with their school song and a quintet called Tenacious did a fantastic rendition of Lean on Me."
Glenavon School in Blockhouse Bay is a multicultural, decile 3 school with 250 students from years 1-8.
---