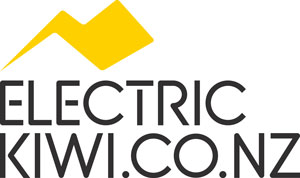 Digital electricity company Electric Kiwi has appointed Saatchi & Saatchi as its lead creative agency, following a pitch in January. This is a new appointment – there was no incumbent.
"We were all hugely impressed by how the Saatchis team captured the spirit of who we are and what we want to stand for in this market," said Electric Kiwi managing director Julian Kardos.
"They will be an important partner as we continue to grow. We're looking forward to seeing the new work appearing soon."
Electric Kiwi took on its first customers in May 2015 after identifying a gap for a company that could maximise smart technology to offer electricity that was cheaper, smarter and easy to manage.
An independent company, Electric Kiwi is run by a group of New Zealand entrepreneurs who have combined their expertise in information technology and the electricity market to create an innovative alternative for New Zealand.
Saatchi & Saatchi managing director Paul Wilson said: "We're thrilled to be working with such a talented bunch of great people. Electric Kiwi has a fantastic offering for New Zealanders and we can't wait to start sharing that story."
---