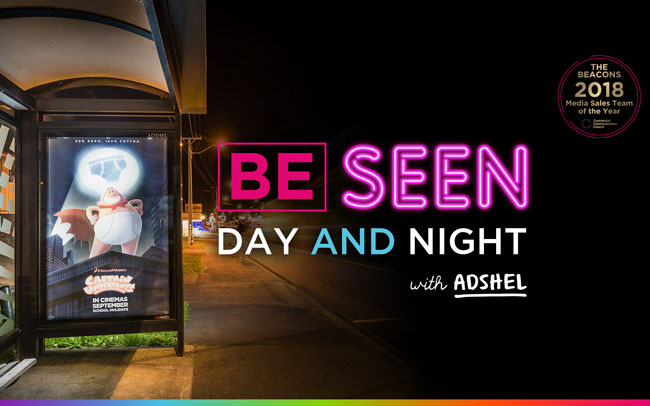 Adshel remains trading business as usual, says GM Nick Vile, who has confirmed that HT&E has entered into a binding agreement to sell Adshel to oOh!media.
oOh!media will be acquiring more than 21,000 poster faces and 800 screens across Adshel's Australian-New Zealand network. The sale price is reported to be $A570 million (NZ$614).
"It's a great reflection of the fantastic business we have built and how well you have supported us over the last few years," Vile told the sector, in a release to M+AD.
"Whilst there remain necessary steps in the transaction process, including review by the Australian Competition and Consumer Commission (ACCC), you may have questions about what happens now and what has changed regarding your relationship with Adshel," Vile said.
---
"Nothing changes. Adshel continues to trade as normal and will accept and deliver business for all of 2018 and beyond."
---
"The short answer is that nothing changes. Adshel will continues to trade as normal and will accept and deliver business for the remainder of 2018 and beyond. Your Adshel team remains the only way to buy any of our market leading solutions. Business as usual is therefore the order of the day.
"We will continue to bring innovation to the market as we drive the evolution of digital out-of-home with initiatives such as day buying, the unbundling of Adshel Live packs and the recently launched Reach Builder campaign delivery method.
"Of course, whatever happens from here, we commit to being fully transparent, keeping you up to date with all developments and what it will mean for you. But for now, we're still reaching 82% of New Zealanders every day. There is no disruption to your representation, so please continue to brief us as usual.
"We look forward to the next chapter of the Adshel story with excitement and anticipation. Thank you for continuing to work so closely with us, we really do appreciate your support. Should you have any questions, please do not hesitate to get in touch."
---