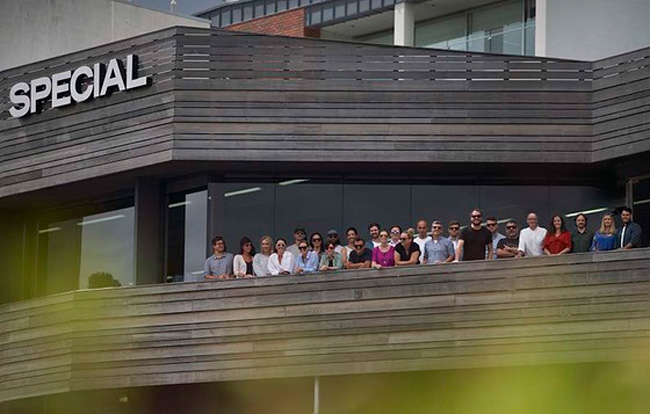 AUCKLAND, Today: Australia's second-largest telecoms company Optus has launched a new brand campaign from roster agency Special Group New Zealand, exploring the idea that anything good in life, big or small, starts with saying "yes".
Special Group CEO/CCO Tony Bradbourne said: "The Optus 'yes' is one of Australia's most recognisable brandmarks, second only to the Qantas kangaroo.
"They've been using it for almost 30 years. We wanted to bring a little bit of new meaning to it, by exploring what saying 'yes' can lead to.
"I'm very proud that Special's working with Optus. They are a great company with great ambition." 
Optus has over employees and serves 6 million customers every day. It's the first piece of work from Special NZ since they were added to the Optus roster in March.
---
"'Yes' features stories in film, posters, publishers, broadcasters and social platforms across Australia."
---
Optus marketing director Matt Williams said: "The ambition of our new campaign is simple – we want to embody the attitude of what 'yes' represents. As we all know, having the optimism and commitment to say 'yes' is the start of new possibilities and real change."
"The tvc is part of a larger programme of work aimed at clearly defining what 'yes' means for our customers, underpinned by clear and compelling reasons to choose us. An approach built from our new corporate strategy, purpose and vision."
Special Group head of strategy Rory Gallery said: "It starts with yes is a fantastic platform that will enable us to celebrate an attitude that connects with Australia for years to come."
Yes is the start of a nationwide campaign featuring stories will run in film, posters, publishers, broadcasters and social platforms across Australia.
About Optus
Singtel Optus Pty Ltd is headquarted in Sydney. It is a wholly owned subsidiary of Singtel. Optus is the second largest wireless telecommunications provider in Australia behind Telstra.
View the TVC below.
---

CREDITS
Client: Optus
Agency: Special Group New Zealand
CEO/CCO: Tony Bradbourne
Managing Partner: Michael Redwood
Head of Strategy: Rory Gallery
Group Creative Director: Matt Simpkins
ECD: Lisa Fedyszyn
ECD: Jonathan McMahon
Senior Producer: Sally Lankshear
Producer: Emma Cutfield
Group Business Director: Hugo Parcell
Business Director: Nick O'Donnell
Business Manager: Hannah Ross
Production Company: Finch
Director: Christopher Riggert
Media Agency: UM Sydney
---