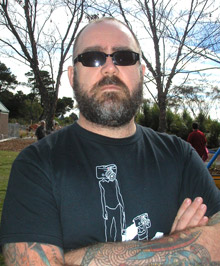 "Oar rev wah," says Draft senior creative Peter Vegas – our special correspondent in Cannes – as he packs his bags for The Great Festival.
"I'm off to the land of garlic and snails on Saturday."
M+AD will cover breaking news from Cannes daily, and Vegas will supplement these with his own random, highly opinionated perspectives throughout festival week (which starts this Sunday).
M+AD has also enlisted the four young hotshots that Val Morgan is sending to the Riviera to compete in the Young Lions competition.
Media winners Harriet Finnigan & Brendan Hewitt of SparkPHD, and film category winners Nick Dellabarca & Craig McLeod of DDB will give their personal takes of Cannes when they return to NZ.
---