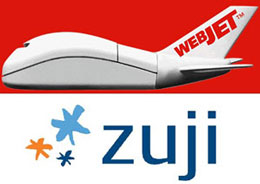 Jetmax Media Christchurch has announced that Webjet.com.au, Webjet.co.nz & www.Zuji.com.au are now using Jetmax proprietary software to serve dynamic and targeted advertising across its itineraries (e-tickets) & pre-departure emails.
"The integration and rollout was seamless," said commercial director Simon Apperley.
"Our experience in this specific area is a culmination over eight years project work thanks to integrating with numerous airline and travel aggregators including Jetstar, House of Travel & Virgin Australia.
"This will enable advertisers and agencies to better target their travel audience utilising realtime data collected while in the booking process.
"This is another string to Jetmax's bow of travel media offerings, and positions Jetmax at the forefront of targeting the travel audience across Australasia," Apperley said.
Jetmax operates across Australia, Asia & NZ and has offices in Melbourne, Singapore and Christchurch.
---