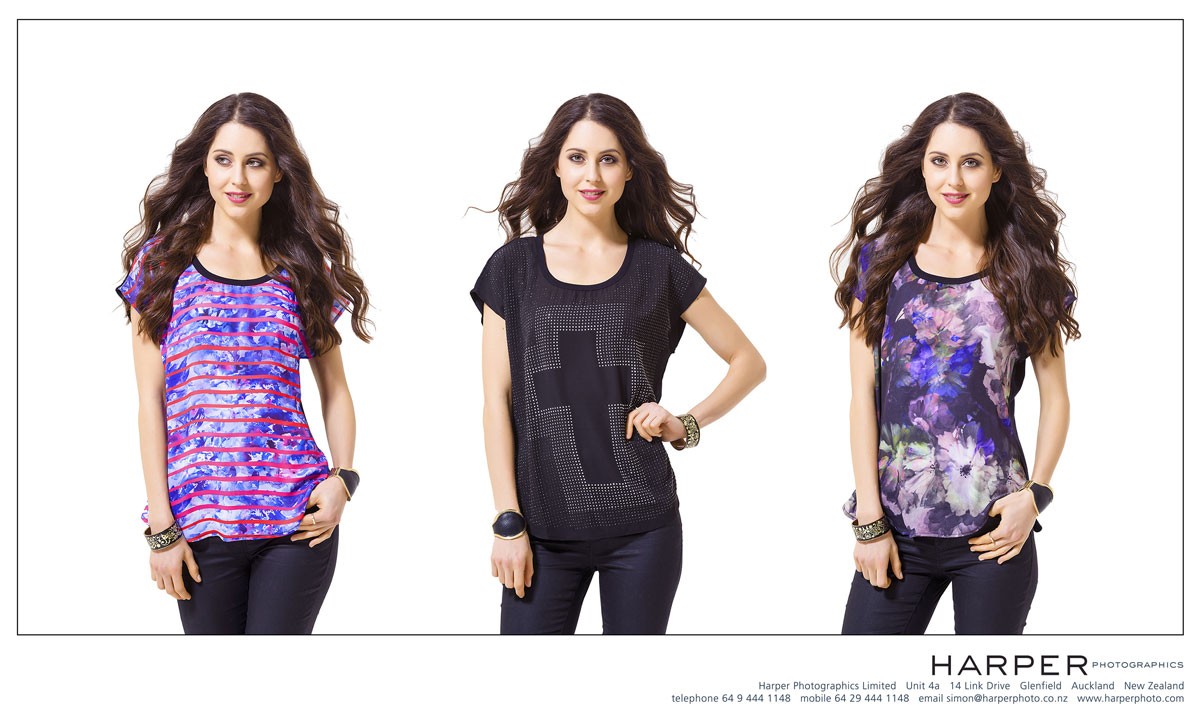 Advertising photographer Simon Harper won't tell us the name of the Auckland suburban retail fashion client for whom he did the work, pictured above.
"I need to keep it confidential so my competition don't get any ideas to contact them," says the slightly paranoid – but good and well-organised with it – lensman.
"Work for me has been very quite so I am very vulnerable at the moment. The past month has been the slowest in my 29 years taking snaps."
But back to the shoot: "Having my own studio with plenty of parking, make up room, steamer, heater, catering and great coffee just makes the whole photo shoot relaxed and makes things run smoothly without a hitch," Harper says.
"On this particular shoot day we did over 75 garment changes!
"I also supplied the client with high-res images for print, as well as web-based jpg images, which also incorporated some skin smoothing retouching. I work with a great range of make-up and hair stylists – like Renee Perry, who I've worked with for 20years."
See more of Harper's work at harperphotos.com/latest-images
---