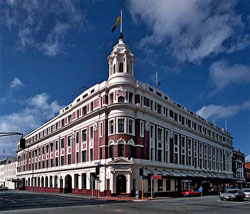 NZ's only independent daily, the Otago Daily Times, has introduced a metered paywall for its online news content, which will launch next month alongside a website redesign, according to a report in NBR.
Allied Press commercial director Matthew Holdridge said the paywall idea was triggered by falling revenue, and the "realisation the company has been giving away its content for free for long enough".
The paywall will allow readers access to between five and 30 free articles per month before requiring them to subscribe at a cost of $27 a month.
NBR technology editor Chris Keall notes that the ODT might be missing a beat by putting all its content behind the paywall rather than making general news free and padlocking Otago-centric content.
---