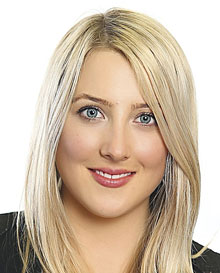 London's currently the focus for Pead PR account director Amelia Haysom who is attending the annual IPREX Global Leadership Conference this week (26-29 Feb.).
Haysom is at the yearly forum courtesy of her winning Pead PR's Young Leadership Scholarship for 2014. The scholarship is awarded annually by the Auckland-based independent PR consultancy to a young staff member who has shown outstanding team governance.
The topic under discussion at the conference is Beyond Silos: operating and managing in an integrated communication industry.
Haysom leads Pead PR's consumer products beauty team and as part of the conference she is presenting a paper on which media are setting the news agenda in 2015. She is using Pead PR's successful 2013 introduction of My Food Bag as an example of how to launch a brand initially via social media.
The conference is attended by IPREX leaders from offices in the Americas, Europe, Asia and the UK.
Pead PR is one of two New Zealand members of IPREX, a US$200 million network of independent communications agencies with 1500 staff and more than 100 offices worldwide.
---