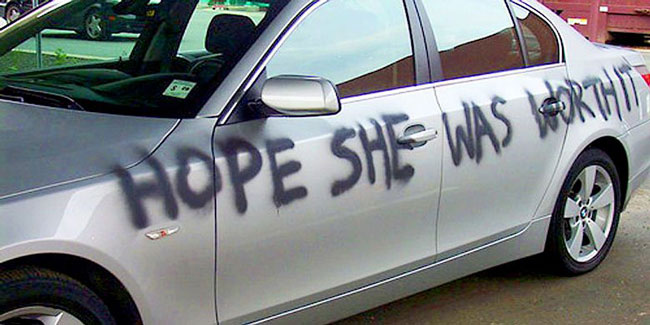 "I slept like a baby that night. I felt I had finally moved on."– Hard not to grin at these defiant words from a scorned Hawera wife who swears she has no regrets about postering the town with nude shots she found on the smartphone of her long-time cheating husband with his scarlet woman – one of them taken in his daughter's bed.
The shocked wife immediately outed the pair in a devastatingly effective photo campaign – nude A4 images artfully placed under the wipers on parked cars in the town's business district, with special focus on the carpark at the local fire station (where hubby was a senior officer).
Her unrepented act of revenge eventually led to a $250 offensive behaviour fine – and her timeless quote (to a Herald reporter outside the court).
Most gripping news story of a slow holiday season! Read it all here and see the video here.
---