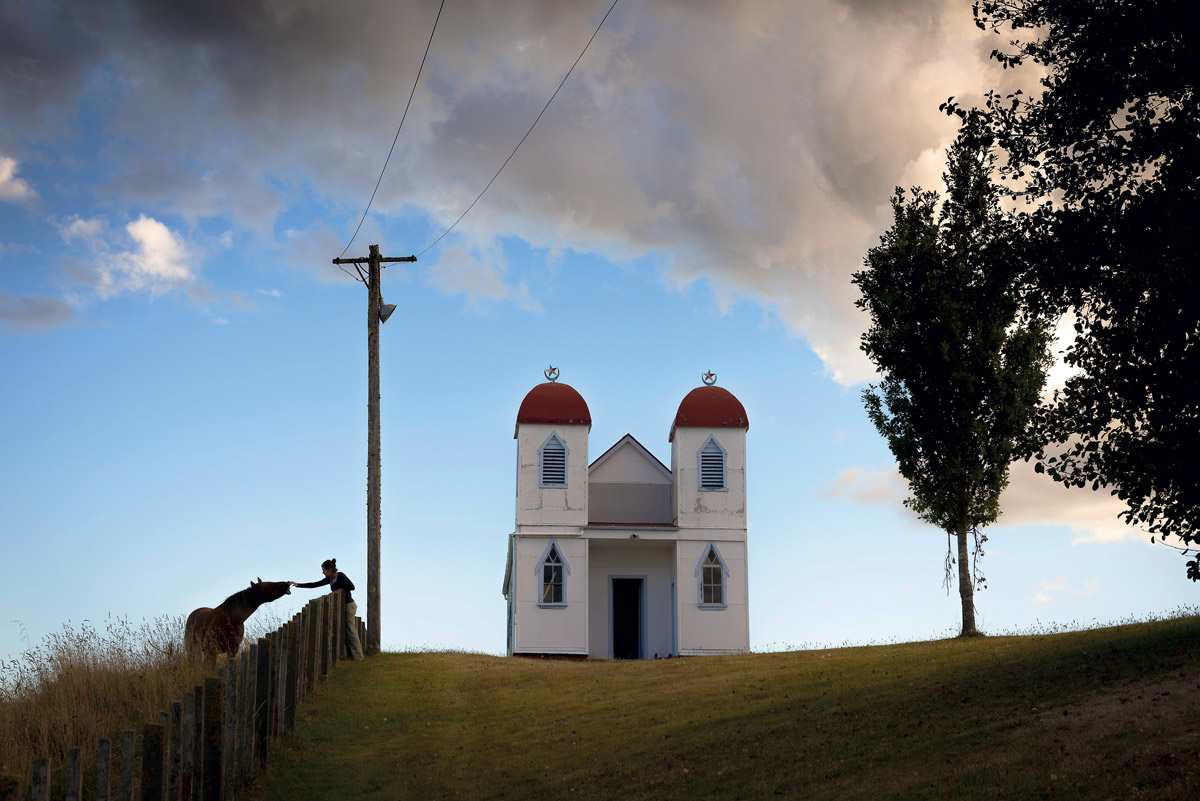 New Zealand Geographic Photographer of the Year judge Richard Robinson (Photographer of the Year in 2013) says entrants can improve their chances by widening their category selection.
"Nearly 80% of the 2014 entries received to date have been entered in either the Landscape or Wildlife categories—a similar proportion to last year," he says.
"With $1000 cash up for grabs in each of four categories, the odds of winning are certainly higher for those brave enough to enter the challenging Society & Culture or Photo Story categories which typically receive fewer entries."
"Regardless of the category entered, if a photographer wants to win, the recipe is pretty simple. Get close to your subject."
The awards deadline is now just two weeks away – Wednesday 16 July.
"Turn the camera on yourself," suggests New Zealand Geographic editor and Photographer of the Year judge James Frankham. "New Zealanders can be shy creatures, and getting access to our family gatherings and social rituals can be a great challenge for photographers. But more than anything these daily events express who we are as a people."
New Zealanders' continued connection with their surroundings is clear to an original image that stands apart from the crowd. The judges reward originality, engagement and connection with the subject, just like anyone who views a picture."
"The New Zealand Geographic Photographer of the Year celebrates the great diversity of life within the whole New Zealand realm, from the tropics to the pole," says Frankham. "It encourages photographers to critically examine their society and environment and invites the public to look upon our country with new eyes also."
The New Zealand Geographic Photographer of the Year 2014 competition has four categories; Society & Culture sponsored by Resene, Wildlife sponsored by SanDisk, Landscape sponsored by Manfrotto and Photo Story sponsored by Pro Photographer magazine.
It has three awards — New Zealand Geographic Photographer of the Year sponsored by Nikon, Young Photographer sponsored by Tamron, and People's Choice sponsored by Panasonic. All photos must have been taken within New Zealand territory after January 2013.
Prizes include $7500 in cash ($1000 cash for every award and category), a berth aboard a Heritage Expeditions voyage on assignment for New Zealand Geographic, and other prizes.
Finalist images also earn a place, alongside previously awarded images, in the free New Zealand Geographic Photographer of the Year outdoor photographic exhibition touring to Christchurch in August and Auckland in October, in which the public will be able to vote for their favourite images, contributing to the People's Choice award.
Last year, 3400 entries were received, making it the most popular photo competition in New Zealand.
This sixth annual competition is open to all entrants, from amateurs to professionals, and closes at midday on Wednesday 16 July.
---