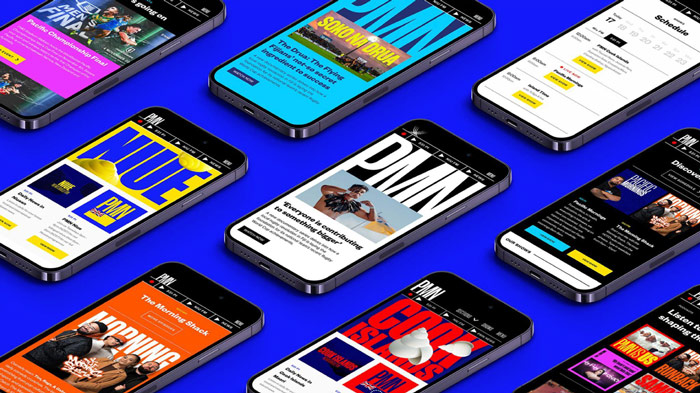 AUCKLAND, Today: Pacific Media Network has unveied its all-new multimedia content platform and master brand. Designed and built by Auckland/Tāmaki Makaurau-based technology and creative studio Daylight.
PMN is the premier provider of quality Pacific content, for communities living in Aotearoa and around the globe. With 100% Pacific journalism at its heart, the new offering covers everything from news, entertainment, sports, culture and lifestyle.
PMN ceo Don Mann said: "The vision for PMN has always been to empower, encourage and nurture the Pacific cultural identity – and this is the next evolution of that.
"We want future generations to grow up with their culture deeply rooted in their daily media – their voices, heard and championed. We couldn't be prouder of this new platform." 
Through a custom-built CMS, every part of PMN.co.nz has been crafted for contemporary storytelling. Supporting 10 languages, across editorial, podcast, video and the integration of live radio stations 531pi and NiuFM. There's also a whole range of new media and advertising inventory, creating impactful ways for brand partners to reach Pacific audiences. 
---
"We exist for projects like this – both our tech and creative arms working in unison."
---
Says Lee Lowndes, ceo of Daylight: "We exist for projects like this – both our tech and creative arms working in unison. End-to-end infrastructure transformation is a huge undertaking, and I'd really like to thank all of our PMN aiga for their dedication and trust throughout the process.
"Encompassing the launch is the new master brand, PMN IS US, a unifying idea born from the truth that every person in the organisation is a part of the cultures and communities they serve. This is brought to life through a comprehensive design system, featuring iconography derived from traditional neck garlands. It also features an extensive range of imagery from a vast network of photographers, uncovering the true essence of contemporary Pacific life.
"This has been a deeply meaningful experience for me.
"When my Nana moved from Samoa in the 1940s, there was no reflection of her culture in the media. 80 years on, through the groundbreaking work of PMN it shines brighter than ever.
"This one's for her – and every other grandparent, aunty and uncle who forged our foundations here.
Thanx, Lumo
"Look out for the nationwide awareness campaign rolling out across the country, with special thanks, Lumo."
CREDITS
Client: Pacific Media Network
Agency: Daylight
Campaign photography: Joseph Safiti, Edith Amituanai, Denisa Maňásková, Glenn Jowitt Charitable Trust, Aaron McLean, Eroti Navuku
OOH media partner: Lumo
---