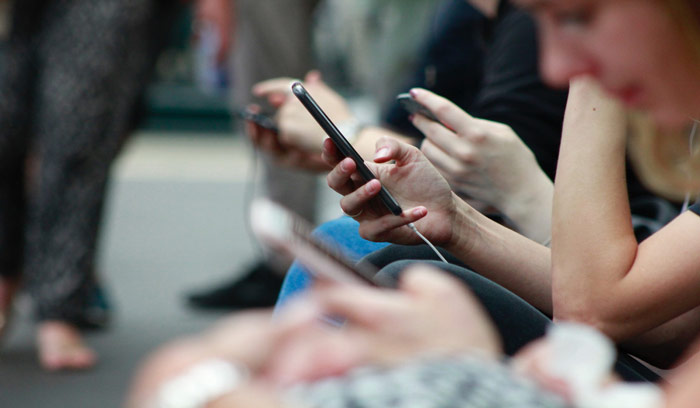 LONDON, Today: Social media platforms are forecast to reach more than six billion users, according to a release from global statistics website OnlyAccounts.io. (Warning: The master website* appears to have been hacked by a soft-porn outfit – scroll down for the links).
This includes a 75% penetration rate.
The release says: "The social media space has become an inevitable part of everyday life for billions worldwide. Back in 2019, 3.5 billion people used social media platforms.
"This figure swelled to nearly 4.9 billion in just five years, with an average of 350 million people joining the social media space each year.
"We expect the entire market to see a decade of continuous user growth, but the growth rates will slow down.
"The number of social media users is expected to increase by 304 million in 2023, significantly less than 395 million new users reported in 2020. Statistics show 2024, 2025, and 2026 will see an average of 250 million new users.
"By 2028, the annual user growth is expected to drop to 183 million.
---
"Instagram will become the fastest-growing social media platform."
---
"But despite growth rates slowing down, the social media space will see more than 1.1 billion new users in five years. The global penetration rate will rise from 63.7% to 75.3% in this period.
"Instagram will become the fastest-growing social media platform.
"Although Facebook and TikTok convincingly lead in the number of users, Instagram will see much bigger user growth in the following years.
"We expect Instagram to dethrone TikTok and become the fastest-growing platform in the next four years. In 2023, the photo and video-sharing social networking app hit 1.33 billion users, 86 million more than a year ago.
"By 2027, the number of people using Instagram is expected to grow by 17.2% and hit 1.56 billion, making one-fifth of the global social media user count.
"TikTok is expected to see a 17% user growth in this period, with its user count reaching over 2.2 billion.
"Facebook will see the smallest increase among the top three platforms of 14%, with its user base reaching 3.1 billion people by 2027."
---