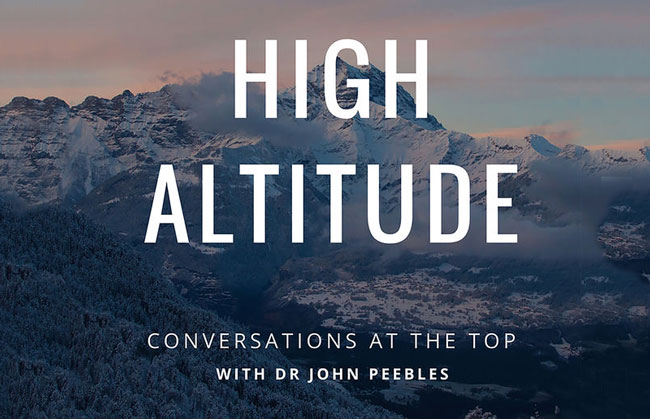 Alexander PR's Content Place division recently published a series of podcast conversations, called High Altitude, about big business in New Zealand from the perspective of the decision-makers, the risk-takers and the money-makers.
The author was NZ executive search consultant Dr John Peebles – and it's already in the top 5 (including #1) of the iTunes business charts.
Jade Alexander said: "After nearly 40 years in executive recruitment, Dr John Peebles has amassed many interesting stories, and come to know hundreds of fascinating and talented people.
"He believes it's time to share this inside industry knowledge on a public platform."
---
Ross McEwan – Leadership and Turning Lemons into Lemonade
John Spencer – Governance and Changing Fortunes at Tainui
Geraint Martin – Healthcare Identifying Symptoms Fixing
View all 3  High Altitude Podcasts here
About The Content Place
What clearly separates The Content Place from other content creators is our ability to achieve business outcomes through content strategies and creation. The Content Place, a division of Parnell's Alexander PR, access to the best business, tech, financial and consumer writers, videographers, podcasters and photographers in the country. We are your content strategy and marketing place. Our content strategists work with you and your team to develop your content strategy, help you implement a monthly and annual plan, and measure your results along the way. Whatever the mix that is relevant to your business, be it owned media, sponsored media or earned media, our team will assist you to create positive change with an effective content marketing strategy.

CREDITS
Creative Director: Dwayne Alexander
Artwork design: Jess Manson
Podcaster: Dr John Peebles
---